TV's Bad Bye-Byes
When a beloved television show bids its farewell, there are mixed emotions. Often the creators produce a series finale that gets it right. But that's not always the case. Here are the top 10 hit shows that left audiences scratching their heads (if not swearing off TV forevermore).
(page 2 of 10)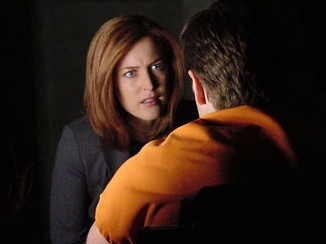 9. The X-Files
There is no doubt the "X-Files" belongs on this Top 10. After a first movie that left fans more confused than ever, and a final two seasons in which viewers were supposed to believe that two other stars -- sorry,
characters
-- were continuing Mulder and Scully's adventure, "X-Files" finale had no 'X' factor.
No disrespect to the fine actors who played them, but that is no way to conclude a Shakespearian drama of extraterrestrial proportions.
The finale needed to address answers. Considering it was a program that promised that 'the truth is out there,' there was a lack of it in this iconic show's farewell.
Judging by creator Chris Carter's legal battles with the studio that followed the show's close, it's a safe bet that the braintrust behind "X-Files" did not have their heart solidly behind finishing their franchise with dignity.
Number eight brings a snow globe finish...