Wonderful
Wall-E Bows
The "Wall-E" premiere brought out the movie's stars, a legion of "Dancing with the Stars" alumni -- and of course, a few celebrity families to enjoy the latest classic from Pixar.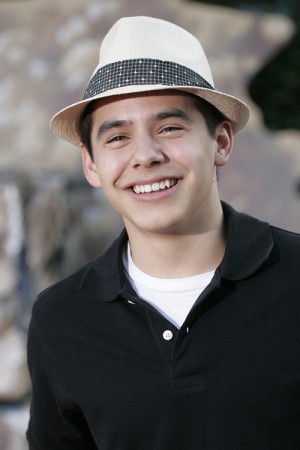 Although the main character may look familiar, "Wall-E" is not a remake of "Short Circuit!" Although the robot of the title sure looks awfully familiar, "Wall-E" is the product of Pixar. The studio behind "Finding Nemo" and "Toy Story" tackles global warming and its potential.

The story begins 700 years after humans have evacuated the earth for giant spaceships circling the planet. Wall-E was left behind and his sole purpose is to turn the world's remaining trash into tiny little cubes. In many ways this is a movie without words. Told through the robot left behind on earth, he communicates solely in R2-D2 style beeps. When a robotic probe lands on earth from the human mother ships, Wall-E is in love.

The stars were out at the film's premiere Sunday, including Sigourney Weaver and Fred Willard, but the brightness of Hollywood did not end there. American Idol runner up David Archuleta attended, sporting an interesting choice in hats.

The scene also felt like a "Dancing with the Stars" alumni party with Oscar-winner Marlee Matlin looking fantastic, show champ Kristi Yamaguchi, John Ratzenberger (also a star in Wall-E), Marissa Jaret Winokur and Christian De La Fuente who brought his daughter.

Comic genius Kathy Najimy, who also stars in the film, hit the red carpet, as did "Clerks" director Kevin Smith -- sporting his standard issue Ray Ban sunglasses -- and we're betting he wished he'd helmed this instant classic.

The response from the A-list crowd was in unison: "Wall-E," you're filling a void that has been left since "ET!"
Check out more Wall-E arrival photos on SheKnows Celebrity Photo Blog, where you'll also find thousands of photos of your favorite celebs walking the carpet or simply being themselves.
And don't miss our feature on Wall-E Trivia!