Top 10 Celeb Makeovers

Celebrity style is an aspect of the job of being famous that the beautiful of Hollywood work terribly hard to attain and maintain.
(page 7 of 10)
4. Sarah Jessica Parker
Sarah Jessica Parker came to the world's attention as the geekiest kid on TV. She was perfect in the role on the short lived sitcom, "Square Pegs."
Yet at the same time, could you imagine "Sex and the City" without Sarah Jessica Parker as a woman defining fashion? Of course not, they'd be no way possible. Sarah's personal style run hasn't always been easy (those years with Robert Downey, Jr. were fashionably forgettable), it was hard for casting directors to take her seriously after her nerdy turn on "Square Pegs."
Looking at her (at left), would you bet on the fact that this actress would grow up to become a fashion icon. A person whose name is synonymous with high fashion, Sarah Jessica has gone from a square peg to an fashion icon. You think those 'say no' casting agents are regretting their 15 year-old decisions?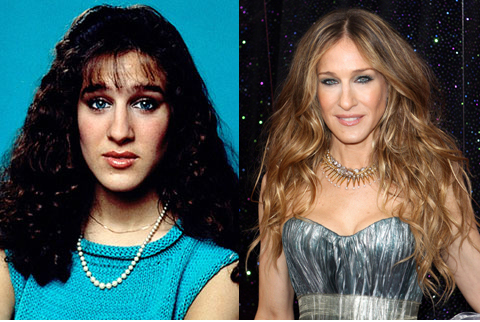 Britney...and who's number one?