Top 10 Celeb Makeovers

Celebrity style is an aspect of the job of being famous that the beautiful of Hollywood work terribly hard to attain and maintain.
(page 6 of 10)
5. Jennifer Aniston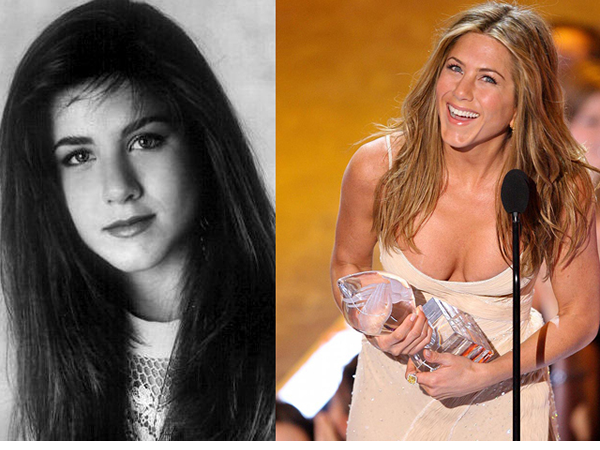 Jennifer Aniston has succeeded in the most triumphantly gawky to glamour makeover in celebrity lore. Long before Aniston married Brad Pitt, she was already a trendsetter for an entire industry. From a hairstyle named for one of her characters, to the spotlight on her appearance on the red carpet, Aniston has taken her look and moved it into a new era every time she surfaces.
Who's next, you wonder? The Final Four