Top 10 Celeb Makeovers

Celebrity style is an aspect of the job of being famous that the beautiful of Hollywood work terribly hard to attain and maintain.
(page 4 of 10)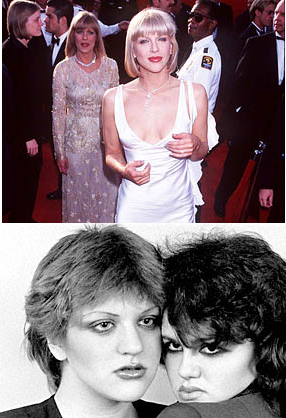 7. Courtney Love
From grunge to glam, this makeover was highly unexpected.
Courtney has the finer points of high glamour down. Of late, Courtney has found her extreme makeover too much to maintain, showing up at events at either end of the glamour spectrum.
From the punk princess to the posh queen, Courtney defied expectations and judging by the gasping look from the woman behind in at the Oscars, Courtney succeeded in the extreme makeover.
Opting for the more serene, not such a trendsetter methods, this mom to Kurt Cobain's daughter Frances Bean, has found a balance finally that suits her.
Next up on the Top 10 Extreme Celebrity makeovers...Orange County punk goes chic