Top 10 Celeb Makeovers

Celebrity style is an aspect of the job of being famous that the beautiful of Hollywood work terribly hard to attain and maintain.
(page 3 of 10)
8. Cameron Diaz
Cameron's first made a splash in the Jim Carrey comedy, "The Mask." Immediately Diaz charmed audiences.
Prior to that, she had made her career as a model, and rightfully so, she is absolutely gorgeous. Watching this actress evolve from model to Oscar contender has been a pleasure. Diaz has gone beyond the extreme to discover her own inner beauty which always translates to the highest of personal fashion.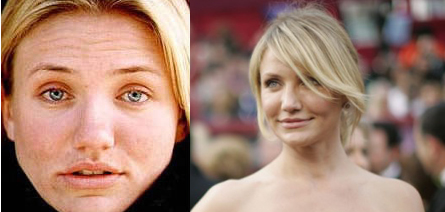 Next...Courtney goes glam