Making A Difference

You can change the world with "American Idol's" Brooke White during summer vacation.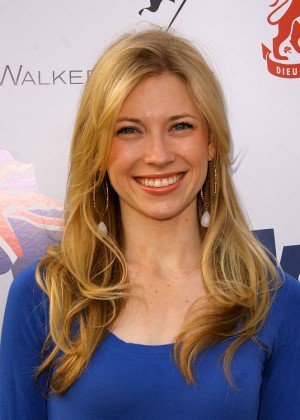 It's sum, sum, summer time! A time for beach trips and block parties, lazy days and late nights. But this summer, kids have a chance to do more than catch butterflies and fly balls, they have the chance to save the world.
American Idol's Brooke White, Idol Gives Back, and Malaria No More are launching the "Save The World Summer" campaign, urging kids to use their summer vacation to make a difference on a global scale.
Inspired in part by Ryan Skarnulis, a ten-year old from Illinois who selflessly used his birthday party to raise almost $1,000 for bed nets for Africa, this campaign encourages kids to use their favorite summertime activities to transform a simple school vacation into a "Save the World Summer". 
And incase the satisfaction of knowing you did something to help the world isn't enough, there's a prize for the person who raises the most bed nets for Malaria No More: two tickets to next year's American Idol finale.  
Campaign spokeswoman and American Idol finalist Brooke White hopes kids will pick an issue that inspires them—from saving the environment to helping the homeless—and discover ways that they can achieve real change.
"This generation of American kids is the most globally-conscious and actively engaged the world has ever seen," says White. "Malaria remains the number one killer of children under five in Africa, claiming more than 1 million lives a year including an African child every 30 seconds and I am so inspired and proud to be participating in this summer campaign. These kids amaze me and see no reason to wait until they grow up to start saving the world."
While ending malaria is Brooke's chosen cause, she wants kids everywhere to embrace an issue that motivates them and turn a vacation into a vocation.
"It's empowering for kids to learn how they can take simple steps to make a huge impact, be it through providing food for a hungry family, planting a tree to combat global warming or donating a bed net to protect a child from malaria. By learning that every individual can make a difference, they are learning what I learned through my experience on American Idol—that anything is possible."
See below for six ideas for a "Save the World Summer". Parents and kids can find useful tips about what they can do at www.SaveTheWorldSummer.org. 
· Fun in the Sun: From lemonade stands to car washes to pool parties, summertime offers all kinds of outdoor activities that can be turned into fundraisers, helping kids to make a difference and enjoy themselves! 
· Birthday Bounty: Kids are finding that on their birthdays, it's better to give than to receive. Instead of toys and games, kids can ask their friends for donations to Malaria No More and spread some of the good birthday cheer. 
· Dancing to Make a Difference: Long summer nights are the perfect time to throw a dance-a-thon to raise funds and awareness. For a smaller group, throw a DDR-a-thon (Dance Dance Revolution interactive game) and involve the whole camp, club or neighborhood—after all, there's no school in the morning! 
· Point-and-Fix: Kids can take their web savvy to a whole new level by changing the world without even leaving the house! Social networking and viral video sites allow kids to send personal messages across the web; by educating, entertaining and linking to donation sites, links sent turn into lives saved. 
· Practice What They Preach: There's no more powerful way to demonstrate faith good than joining together to fight malaria. Honorary donations for Bar Mitzvahs, Sunday School bake sales, and church, temple or mosque fundraisers offer kids a way to put their faith in practice and help make the world better. 
· Couture for the Future: Kids often wear their emotions on their sleeves—so why not make it fashionable? Design and decorate t-shirts that help to educate, inspire and encourage other kids to raise awareness of malaria (and eyebrows) with clothing crafted to make a difference.
· Get Creative!: Think of your own way to raise awareness and change the world at the beach, at summer camp or with the neighborhood gang. Then tell us about it at www.SaveTheWorldSummer.org!
And be sure to visit SheKnows Cares and discover how you can change the world, right from your home.