Leighton Lights Up

Leighton Meester is all about Gossip Girl. It is easy to see why, the show posted record numbers for the CW after its premiere September 1. Meester took a moment recently to chat with SheKnows about the emotions as season two begins for television's most delicious guilty pleasure.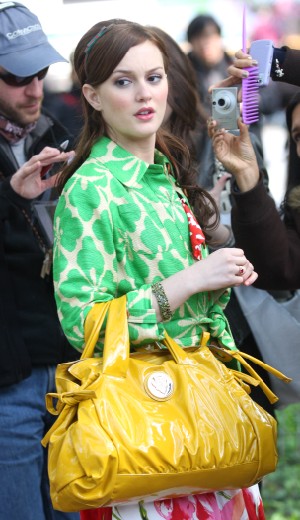 Leighton Meester has exploded on the pop culture scene with the charge from her fan obsessed television hit, Gossip Girl. Maxim named her one of the Top 100 Most Beautiful Women of 2008, but it is her acting skill grabbing all the notice as she plays Blair Waldorf, the dethroned queen bee of the New York City teen scene.

In this new season watch for Blair to reassert her grip on her social scene supremacy, although Meester was expectedly coy on details. For a star commencing a new season of a show whose cast is set for superstardom, suspense in the future of the Gossip Girl storyline is the show's best weapon.

There is no one on television who wields it better than Gossip Girl.

Meester could not have been more thrilled to return to the part she calls, "the character of a lifetime.'


In a New York state of mind
SheKnows:
Hello, Leighton, how are you?
Leighton Meester:
I'm wonderful. 
SheKnows:
For you as an actress, who has participated in her fair share of pilots, to participate in one and have it take off like
Gossip Girl
, what are you feeling now as you're heading to New York to start season two?
Leighton Meester:
I'm just taking as it comes because, over time, you kind of get a little bit pessimistic about those types of things. Even though I don't want to be, and of course, this is the one thing that I really attached to (
laughs
). I love my character. I love the show. I love everybody on it. I certainly don't want it to end. But, I take it a day at a time.
SheKnows:
I've seen your work across the years and you know what goes into putting together a TV show, much less one that you are so involved with as a star.
Leighton Meester:
Yeah, it's a lot of work. And shooting in New York is work in itself. But, it's the most fun I've ever had.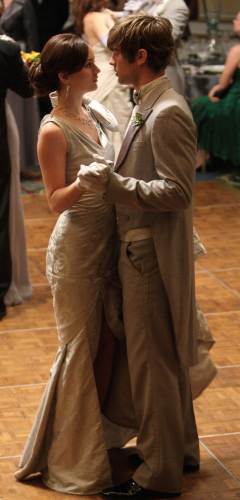 SheKnows:
How is it that shooting in New York in the sense that New York City is so intertwined in the
Gossip Girl
persona? Yet, you have also became a part of the fabric of the city, people taking pride that
Gossip Girl
is set in New York.
Leighton Meester: I'm really proud to be a part of that, something that actually shoots there. I think it would take away from the impact of the show if were shot anywhere else. The fact that we do go onto locations across the city is a huge part of it. It's kind of a cycle, because the characters on the show are parts of the city and, in turn, we become part of the city because of the show…mostly, because we get to live there! I think everyone that came from L.A. to do the show, really fell in the love with the city.


Long live Gossip
SheKnows:
When the strike happened, you must have felt as if you were on a rollercoaster. The show was flying on incredible buzz and word-of-mouth with many saying, 'this is the show that saved the CW.' Was the strike a weird time to frankly, stop?
Leighton Meester:
It was. I think, for us, we were going to stop for a little while then anyway. I don't think we were planning to stop for that long. (
laughs
) So when we came back, we could only do a few episodes to finish the season. It broke everything up a little bit. It was interesting because it gave us a minute to breathe. I think it gave time for audiences to catch the show. They re-aired the show during that time, and the audience grew. I think in the end it was good for us.
SheKnows:
It's one of the freshest things on TV and plays to so many age groups, when you first got the script, was it an overwhelming desire to be a part of this no matter what?
Leighton Meester:
Yeah, actually. That's exactly what it was to put it very well. I had heard about it. Somebody told me that I have to read this script. I was just in love with the character from the very beginning. I couldn't play anything else and it's proven to be quite wonderful.
SheKnows:
I've seen the television work you've done before. You've been alongside some pretty big names whether it's James Woods on
Shark
, or
Kiefer Sutherland
on
24
. What is it like to be a part of that legendary
24
lore?
Leighton Meester:
I loved being on that show. That was one of the best shows I've ever worked on. Everyone is so awesome on that show. It was so exciting. It's very mathematical when you get there, because of the timing, the continuity. They're very specific about so many things. Of course, I died (
laughs
). It was a very dramatic death.
SheKnows:
You've joined a distinguished list of performers who have died spectacularly on
24
.
Leighton Meester:
Yes, I'm part of that great perished list…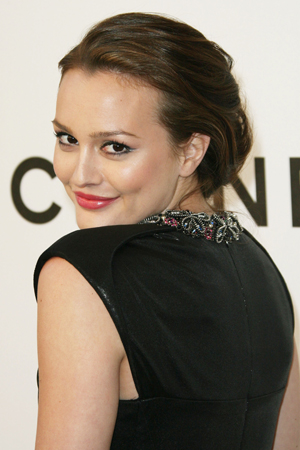 Dishing on Gossip
SheKnows:
It's such a show that has a fan base demanding answers. In this world of instant texting, also central to the show, is that an issue on the set that the scripts are under tight security?
Leighton Meester:
Sometimes they make a point about it, usually because they are going to reveal something really big. But, you know what? They tend to be OK with it. Once everything comes out it is kind of surprise for everybody still anyhow. It's even a surprise for me, like when they were revealing that Serena's younger brother was gay, they told us, 'don't tell anybody.'
SheKnows:
That was quite a moment and there was Michelle Trachtenberg at her evil worst. How has the addition of Michelle added to the cast? On many TV shows, new cast members can cause problems.
Leighton Meester:
It's actually not been awkward. I really like her a lot. I can't imagine that being like that. We're such a family and anyone who comes on the show. We are pulling them into that family saying 'be part of the family, come on!' She's awesome and I really admire her. And she's a really cool girl. She fits in quite nicely.
Recent celebrity interviews
Gossip Girl bad boy Ed Westwick shares his Chuck secrets
Visiting with Anna Faris and Rumer Willis of The House Bunny
The new 90210 cast shares their view of Beverly Hills
Kiefer Sutherland gets candid about 24, Mirrors and jail