Raising Awareness
To New Heights
This past year, Sarah Carter spent her days in slim skirts and stiletto heels for her role as Madeline Poe on CBS' "Shark." At this moment, she's climbing a mountain for breast cancer research.
(page 2 of 2)
Staying fit
SK: Obviously you're very fit. How do you work that into your schedule when you're shooting a regular TV show fourteen hours a day?
Sarah Carter: I've gravitated to yoga and Pilates, things I can actually do in my little trailer. Walking my dog -- it's simple, you know? You don't have to do too much. I've been lucky with my career actually; it's involved a lot of physical training. When I did "DOA: Dead or Alive," we had to train martial arts for three months prior to leaving for China. I guess because I was a dancer it's just been part of my past that I keep doing more physical roles, but yes, with "Shark," the tight suits and stilettos.
SK: That's a work out alone, right! Standing on those.

Sarah Carter: You know what, actually? It is! And the Pilates really came in handy! Because I don't know how women who don't have that core strength don't ruin their backs. Because I was in pain. Really had to keep myself tight, shoulders back and yeah, it is a work out.

SK: The Stiletto Work-out.

Sarah Carter: I'm ready to climb a mountain, honey. I'm ready.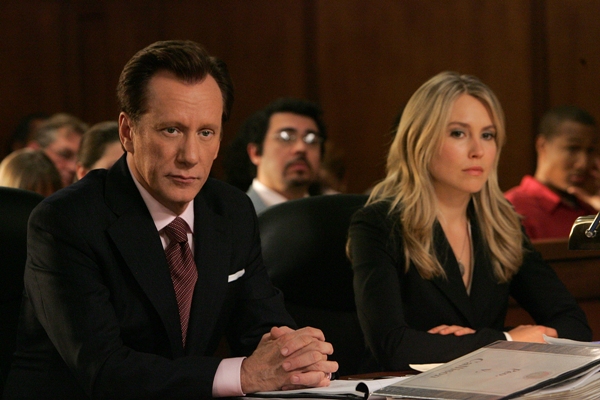 SK: So what do you want to gain from this? What's the thought process?

Sarah Carter: My intention is to be with people who all share this, it's kind of spiritual, a sacred outlook on life. Being in the moment, when you're putting one foot in front of the other, for that long, and you're sharing that with 35 people, it puts you in your place. Its kind of that grain of sand god, you're huge and you're a grain of sand and that's what it's like when you're climbing a mountain. In the face of nature you feel your humanity, and that's really important for everyone. I'm looking forward to that and just clearing my head and starting fresh. The series has ended now and I'm excited about being at the beginning of a new chapter and I can't think of a better way to start that.

SK: One more thing crossed of your to-do list! You know, climb mountain, check!

Sarah Carter: It's true! Life does that for you, you don't really have to set too many goals, I find if you're open to these experiences, they just kinda take you away.

SK: So after you come down off the mountain, "Shark" is over, where do you go from here?


Future...family?
Sarah Carter: To be honest, I need a break. I haven't really stopped since I was 20. Just kinda kept rolling and rolling and rolling and rolling and it's a bit of a treadmill thing. You wake up at 4:30 in the morning and you come home at ten o'clock at night, not that I'm not grateful, I truly am, but [when I heard "Shark" was canceled] I just felt like I could breathe.
The other thing is the health aspect. It's become so important in my life that I take care of my health, period. I'm at that place where I'm ready to start a family and it's just so important to slow down. I feel like, all of my friends right now, none of us are married which is strange, we're twenty-seven, twenty-eight years old, and we've all just been running, working, running, going, going, going trying to start careers and all of a sudden we're stopping and thinking, where's the family? Why am I not married right now? Why don't I have kids? And it's just a natural. I think it's a natural thing that women tend to ignore and that's definitely something that I'm open to right now.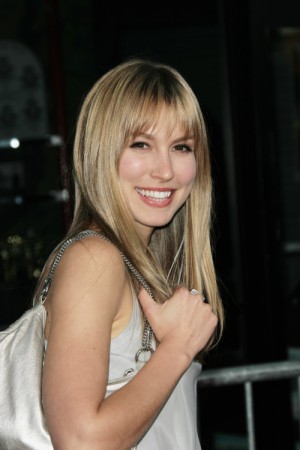 SK: You're ready to settle down and have kids.

Being a mother, that's our greatest contribution in a lot of ways. Not to say that woman who don't have children aren't making enormous contributions. But it is something that my generation has sort of forgotten about until your body's going, 'hi, I want to eat, I want to slow down, I want to be in love,' and, and you're going uuuhg! You feel guilt and shame around that instinct and I think that's sad. We need mamas right now. The earth need mamma whether it's your own children or other children. It's time to nurture.

I think there's a celebration of the mother going on right now in a cultural way, at least in California, which tends to be ahead of the wave. And I hope that that shifts everybody's idea around beauty because its just wrong what's happening in fashion and all these little boy bodies, you know. My friends, we were talking about that last night, sitting around the dinner table and we're all feeling like we want to eat more; and this is very simple, this is a very basic thing. When you're 25 to 30, your body wants to fill out and that's beautiful and its natural and there's such resistance to that and I hope that there's a shift; because it's a very real problem! Need to eat and have babies!

SK: But what about the modern "have it all" mentality? Can't women, eat, have babies and still have a career?

Sarah Carter: I'll always work, I love what I do, but I'm not going to sacrifice my health and my consciousness, my self-exploration for this anymore. I think that this mountain climb is a metaphor for that. Like I said, one foot in front of the other, and that's enough; good enough.

Sounds like a piece of advice we could all use.
You can learn more about The Breast Cancer Fund and the Climb Against the Odds event at their website: http://www.breastcancerfund.org. While you're there, visit Sarah's donation page and pledge. It'll help you and me and women everywhere.
Be sure to visit SheKnows Cares and discover how to change the world, right from home.