Harry Hates Everybody

Director Spike Lee has criticized Clint Eastwood for not including black actors in two of his war movies.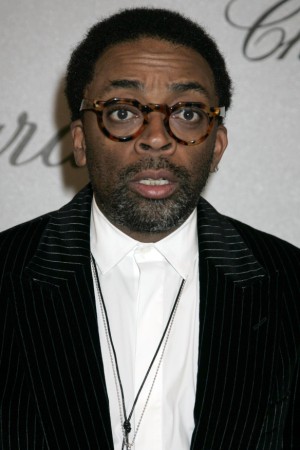 Eastwood directed "Flags of Our Fathers" and "Letters From Iwo Jima," both of which featured white characters exclusively. While promoting his new film "Miracle St. Anna," Spike said to reporters, "Clint Eastwood made two films about Iwo Jima that ran for more than four hours total, and there was not one Negro actor on the screen. If you reporters had any balls you'd ask him why. There's no way I know why he did that. But I know it was pointed out to him and that he could have changed it. It's not like he didn't know."Eastwood pulled no punches in his response. "The story is Flags of Our Fathers, the famous flag-raising picture, and they didn't do that. If I go ahead and put an African-American actor in there, people'd go: 'This guy's lost his mind.' I mean, it's not accurate. A guy like him should shut his face."That's right. Clint Eastwood told Spike Lee to shut his face.Eastwood continued, "I'm playing it the way I read it historically, and that's the way it is. When I do a movie and it's 90 percent black, like Bird, then I use 90 percent black people. He was complaining when I did Bird. Why would a white guy be doing that? I was the only guy who made it, that's why. He could have gone ahead and made it. Instead he was making something else."Spike responded via ABC News, "First of all, the man is not my father and we're not on a plantation either. He's a great director. He makes his films, I make my films. The thing about it though, I didn't personally attack him. And a comment like 'a guy like that should shut his face,' come on Clint, come on. He sounds like an angry old man right there. If he wishes, I could assemble African-American men who fought at Iwo Jima and I'd like him to tell these guys that what they did was insignificant and they did not exist. I'm not making this up. I know history. I'm a student of history. And I know the history of Hollywood and its omission of the one million African-American men and women who contributed to WWII. Not everything was John Wayne, baby."