They Said What?

Hollywood celebrated its own with the MTV Movie Awards on Sunday and SheKnows was on the gold carpet and gives the inside scoop on who said what about who!
(page 5 of 5)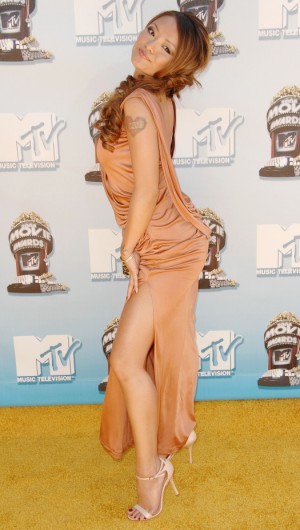 Shots of Tequila
Tila Tequila is another person who owes MTV their livelihood. As she cruised up to the SheKnows microphone, her enthusiasm for walking amongst the stars of Hollywood was palpable.
"I'm just so excited to be here," Tequila said. "MTV has really done so much for me and helped this show, I could not be more grateful."
The pint-sized reality star quickly turned around and turned the question on SheKnows.
"Do you like my dress? It's just fabulous," she said.
Yes, we liked the dress, what else are we going to say to the person's face. I've learned a thing or two from the Joan Rivers of the world.
Depp delirium
It was clear that for all in attendance, the ultimate visit for these Hollywood heavies would be with two-time winner, Johnny Depp.
Who are you excited to see?

Nikki Bronski: "Johnny Depp, I hope he's here."
Shawn Faris was there to see, "Johnny Depp."
Tila Tequila: "Oh, my God, I hope Johnny Depp is here."
Anna Farris: "Johnny Depp, he's supposed to be here, right?
Nicole Scherzinger, Pussycat Dolls: "Johnny Depp!"
Watch for SheKnows on entertainment's next big red carpet...or orange, green...whatever color it is, we'll be there!
MTV Movie Awards coverage