They Said What?

Hollywood celebrated its own with the MTV Movie Awards on Sunday and SheKnows was on the gold carpet and gives the inside scoop on who said what about who!
(page 4 of 5)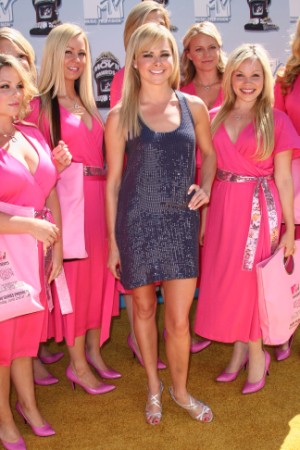 Laura Bell Bundy says bye to 'Blonde'
"Legally Blonde The Musical" star Laura Bell Bundy began our day by giving SheKnows the inside scoop on the reality show that is set to rule MTV this summer.
"The Search for the new Elle Woods" contestants were all over the golden carpet at Sunday's awards and Bell knows firsthand, it is a role of a lifetime.
"It's the most amazing part. Leaving the show is a completely bittersweet experience," Bundy admitted.
"I've grown up a lot in the last 18 months. It's meant to so much to me to do this role. I'll always cherish the show."
For her it's amazing to witness the mania surrounding a piece of musical theatre. "When it's on the radar of the people around this country, it has really different life," Bundy said. As the bevy of blondes passed her by all in pink, she turned her head to look and smiled. "I'm ready to go. But I'll be honest, I'm just a little jealous."
The spotlight MTV has shown "Legally Blonde The Musical" and musical theater means the world to Bundy. They broadcast the musical live in February. "I mean at the same time I got a Broadway show, it was like I got a TV show. One day when I grow up and have children, I can show them, look how thin I was!"
After the curtain falls on her Broadway run, Bundy is heading to Nashville to record a country album.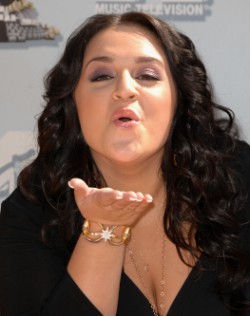 From 'Hairspray' to the Orbit girl
Liv Tyler shouted a quick "hello" before running in, as the Orbit gum girl was suddenly standing in front of the SheKnows microphone. "Hi," she said with her delicious British accent. Vanessa Branch was on the carpet gearing up for her skit with the recently passed scooter guy, Verne, aka Mini-Me.
"It's going to be funny," Branch said. "This entire scene is just crazy."
As her Orbit blinding smile forced me to grab my shades, "Hairspray" star Nikki Blonsky arrived.
"How fun is this? This is awesome," Blonsky said. Her smile was as blinding as Branch's, let's be honest, and her charm was overwhelming.
"We had the best time making this movie," she said. For her to get noticed for a musical is a thrilling moment for someone who adores musical theater. Also, working with John Travolta was a career topper. "He was so generous and I'll never forget that experience."
Up next...Tequila anyone?