Trip Down Memory Lane: '60s & '70s TV
In the days before DVDs, before videotape -- heck, even before many of us had color TV -- plain ol' live television was a big deal. Here's a look at a few videos from some of the most memorable (if not truly the best) TV shows from the Gen Xers' childhood years.
(page 5 of 11)
Six Million Dollar Man & The Bionic Woman
Steve Austin: Astronaut. A man barely alive. Gentlemen, we can rebuild him. We have the technology. We have the capability to make the world's first bionic man. Steve Austin will be that man. Better than he was before. Better. Stronger. Faster.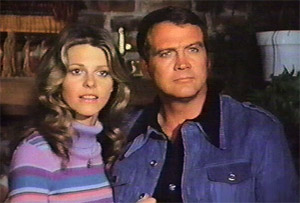 That's how ABC television introduced America to Steve Austin, aka the "Six Million Dollar Man" (from back when that actually was a lot of money) in three made-for-TV movies in 1973. The TV series lasted for four years, from 1974 to 1978.
The Six Million Dollar Man himself was played by actor Lee Majors -- who went on to become a "major" star for the era. Of course it didn't hurt that Majors (born Harvey Lee Yeary) was married to one of the most iconic sex symbols of the seventies -- Farrah Fawcett -- during the show's entire run.
Due to the success of the "Six Million Dollar Man," ABC decided to develop a girly-themed spinoff series: "The Bionic Woman." Lindsay Wagner starred as Jaime Sommers in the new show, and her character was introduced during two episodes of Steve Austin's story in 1975. "The Bionic Woman" aired on ABC as its own show in 1976/1977, then moved over to NBC for one last season.
Here's a look at the opening credits for both of the shows:

As you can see in the first video above: this is how we learned that if someone's shown running in slow motion, it means they're actually running super duper fast. See, such things have to be slowed down in order for our pathetic little non-bionic brains to follow.
In 2007, there was a new "Bionic Woman" on the block, but it was a "reconceptualization" of the series. Audience response was lukewarm, and the new show lasted for only eight episodes.