Trip Down Memory Lane: '60s & '70s TV
In the days before DVDs, before videotape -- heck, even before many of us had color TV -- plain ol' live television was a big deal. Here's a look at a few videos from some of the most memorable (if not truly the best) TV shows from the Gen Xers' childhood years.
(page 11 of 11)
The Brady Bunch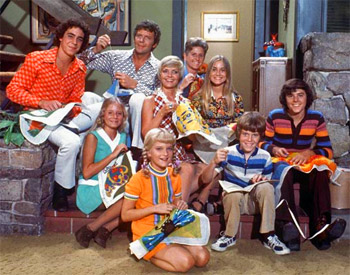 No list of anything related to kids' culture in the '60s and '70s could possibly be complete without a mention of "The Brady Bunch."
You know: the widowed (...or possibly divorced...) mom with three girls, the widowed dad with three boys -- the group "that somehow formed a family." A family that -- despite being able to afford a live-in maid -- had a house with only four bedrooms and two apparently toilet-free bathrooms.
The original "Brady Bunch" series ran for 76 episodes, from 1969-1974 -- but it was the show's life in reruns that made it truly iconic.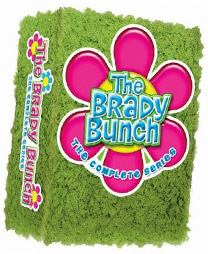 Remarkably, the large cast remained the same for the entire series: Florence Henderson (Carol Brady), Robert Reed (Mike Brady), Susan Olsen (Cindy Brady), Eve Plumb (Jan Brady), Maureen McCormick (Marcia Brady), Mike Lookinland (Bobby Brady), Christopher Knight (Peter Brady), Barry Williams (Greg Brady) and Ann B Davis (Alice Nelson).
In the later movies and subsequent short-lived series, most of the cast even reunited. And apart from Robert Reed, who died of intestinal cancer and complications of AIDS in 1992, the rest of the Bunch are still going strong.
The entire Brady Bunch series is out now in a green shag carpet-covered boxed set, which will certainly be a one-of-a-kind addition to your collection.
"The Brady Bunch" theme song: Lyrics
Here's the story
of a lovely lady
Who was bringing up three very lovely girls
All of them had hair of gold
Like their mother - the youngest one in curls Here's the story
of a man named Brady
Who was busy with three boys of his own
They were four men,
Living all together - but they were all alone 'til the one day when the lady met this fellow
and they knew they was much more than a hunch
That this group must somehow form a family
That's the way we all became the Brady Bunch
The Brady Bunch, the Brady Bunch
That's the way we became the Brady Bunch
"The Brady Bunch" season 4 opening credits:
See how the theme song and credits changed over the years:

The Brady Bunch kids sing "Time To Change"

More Brady musical shenanigans: