Mommy Movie
Mayhem
For over a century, movie moms have run the gamut. From overbearing, Psycho, to the endearing, Terms of Endearment, the maternal influence on motion pictures is unparalleled in its ability to produce deeply fascinating characters.
(page 2 of 10)
9. The Sound of Music, Julie Andrews
Although she is not technically their mom until the end, over the course of The Sound of Music, Julie Andrews' Maria was every bit the mother to those Von Trapp children. Equally maternal and stern, she slowly garnered the respect of the children while warming the Captain's heart. Can you imagine anyone other than Julie Andrews singing The Sound of Music? It is impossible.
Another example of a movie mom facing insurmountable odds and triumphing, The Sound of Music captured the world's fascination in 1965. With the backdrop of the invading Nazis, The Sound of Music allows its movie mom to illustrate how when the world seems out to get your family, it is the mother that leads us over the mountains to safety.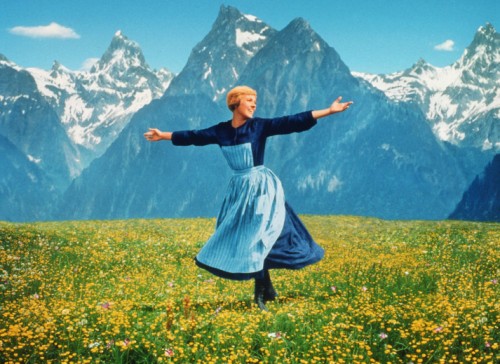 Next...A big Little mom