Easter
Entertainment
As Easter Sunday is around the bend, here's a short list of the top Easter-themed movies, children's films and books to keep you in the festive mood after those painted eggs have all been found and devoured.
(page 2 of 3)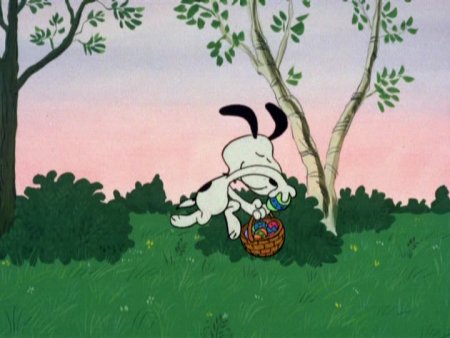 5 Critic-proof Easter kid films:
1. It's the Easter Beagle, Charlie Brown
It is the classic Charles Schultz holiday film that never ages.
2. Winnie the Pooh – Springtime with Roo
Anything with Roo is worth the price of admission. Is there anything cuter than a baby kangaroo?
3. Here Comes Peter Cottontail
A classic story of the one of the Easter symbols – the rabbit. "Here Comes Peter Cottontail" is classic Peter for anyone who appreciates great stories with their animated wholesomeness.
4. Dora the Explorer: Egg Hunt
This list could not be complete without Dora adding her two cents on the adventure of egg hunts.
5. VeggieTales: An Easter Carol
The Veggie Tales crew molds an Easter story around the Dickens framework of "A Christmas Carol." Morality lessons ensue.