Down under in Australia, Heath Ledger's family has been suffering mostly in silence as the world remembers the man they knew as son and brother.
The Ledger family published a tribute to the fallen actor in The West Australian newspaper Friday morning. They paint a picture of sorrow, but yet also pride. Ledger's sister also contributed her own memorial where she described being unable to breathe as she sat down to write about "my little brother."
The family's statement:
"As a close knit and very private family we have observed you so determined yet quietly traveling in your self-styled path in life, nothing would get in your way ... no mountain too tall, no river too wide," the family said in the West Australian.
"You dreamed your dreams and lived them with passion and intelligent commitment. We have been privileged to accompany you on a ride through life that has simply been amazing and through it all we have loved each other beyond imagination. Our hearts are broken."
The Ledgers went on to describe an "old soul" in a young man's body and in a separate note, Heath's father Kim added, "Heatho, Beef...my beautiful boy, so loving, so talented, so independent...so no more chess games mate...this is it, couldn't beat you anyway."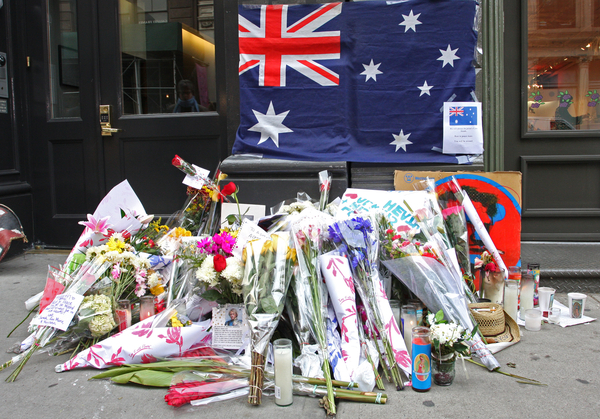 The scene outside Heath Ledger's apartment in Manhattan Friday morning