10 Celebrities with the most followers on Facebook
It's hard to believe Facebook has been around for a decade. SheKnows takes a look at the Top 10 celebrity fan pages on the social media site.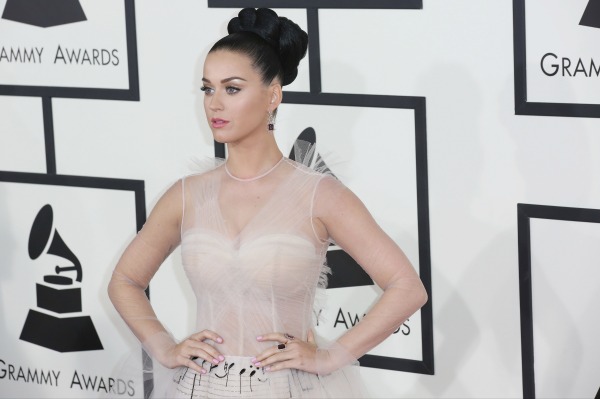 Happy Birthday, Facebook! It's hard to imagine life before the social media giant because it's become a permanent fixture in our daily lives, but the site is celebrating its 10th year. From selfies to photos of our latest meal, Facebook has also become a great place for celebrities to connect with their fans.
Here's a current list of the Top 10 celebrity fan pages:
10. Linkin Park
With over 59 million fans, the rock band from Southern California has found the site to be a great place to promote their latest record. Their music has stood the test of time since the band's first studio album in 2000 and the fans are just as dedicated to their sound now.
9. Lady Gaga
While the "Born This Way" singer is consistently at the top of the Twitter list, she's further down the chart on Facebook. Her 62 million fans are dedicated and loyal to the quirky artist who posts lots of selfies and fun photos backstage with other pop singers like Britney Spears.
8. Justin Bieber
While he has been in a lot of trouble lately, the Biebs still has a hardcore group of over 63 million fans who love him. In fact, many are so young that they don't even know a world without Facebook. Let's see how long the 19-year-old stays in the Top 10 if his issues continue.
7. Katy Perry
She hit the No. 7 spot ahead of Bieber with only 400,000 more fans. The "California Gurls" singer's page is a bit more professional. She keeps her page primarily informational about her work with CoverGirl cosmetics and her charitable contributions to UNICEF.
6. Vin Diesel
The Fast & Furious 6 actor has the most personal page in the Top 10. He has posted love songs to his girlfriend and personal tributes to his friend and colleague, Paul Walker. He truly enjoys the fan interaction and it shows.
5. Michael Jackson
He's the only deceased person on the list, but MJ is still tremendously popular with fans. He has close to 70 million people who frequent his page. The page is run by the estate of the fallen singer with support from his record label, Sony Music Entertainment. It displays everything from memorabilia to iconic MJ moments.
4. Cristiano Ronaldo
The only athlete on the list is the Portuguese soccer player who plays for Real Madrid and captains the national team for his home country. His buff physique is often on display in tabloid magazines and he's known for dating hot international models.
3. Shakira
Her hips don't lie, she's pretty popular with over 81 million fans on Facebook. The returning judge on The Voice mixes up her music videos and a few personal messages to keep the page lively and fun.
2. Eminem
It might surprise some that the Detroit-native rapper is the top male on the list, but he is just slightly ahead of Shakira when it comes to Facebook fans. He advertises a lot of merchandise for sale on his website, but that is clearly what his fans are looking for.
1. Rihanna
RiRi is No. 1 on this list with over 85 million fans. She and Shakira, who are music video buddies, are the top ladies on the list, but Rihanna locks in that top spot. Everyone loves the "Umbrella" singer for her talent and her smoking good looks. It's easy to see why she's the social media giant for Facebook's 10th anniversary.
Who is your favorite celebrity on this list?
Photo credit: Bridow/WENN.com