Paris Hilton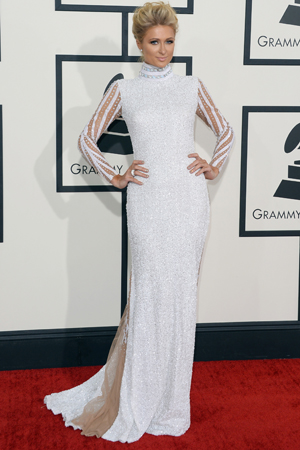 Surprise! Paris Hilton looked amazing at the 2014 Grammys. The budding DJ wowed in a high-necked white gown by Haus of Milani.
"Paris looked amazing," Johnson said. "Whoever did her hair and makeup should just do it all the time. She had this upswept hairdo that was kind of messy, but in the most perfect way. Her dress was white sequin with design work on the side, with tons of detail and cutaways. Nobody had a dress quite like hers."
Ciara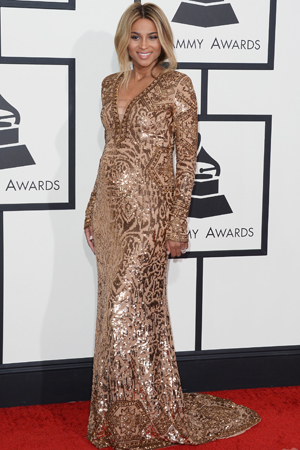 Mom-to-be Ciara glowed in gold Emilio Pucci.
"That bold metallic dress was just stunning," Johnson said. "Ciara gets my pick for the most glamorous red carpet maternity dress ever!"
Colbie Caillat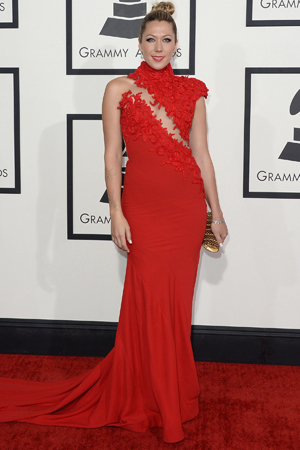 "Bubbly" singer Colbie Caillat always gives off a laid-back California vibe, but her Grammys look was anything but laid-back.
"She just shocked everyone with her sophisticated look," said Johnson of the singer's Ezra Santos gown. "It's nice to see her so dressed up and glamorous."
Kacey Musgraves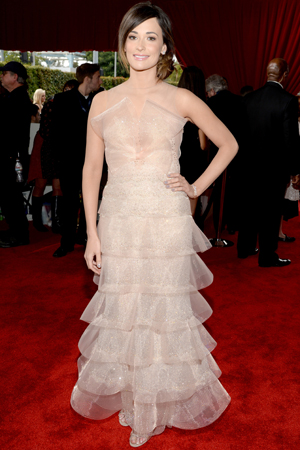 Country singer Kacey Musgraves didn't get a ton of attention on the red carpet, though she definitely deserved it with her delicate Armani Privé gown.
"Her Armani Privé dress was beautiful! It looked like it could be a doll dress... something in a display case. I wish they would've shown more of her."
Taylor Swift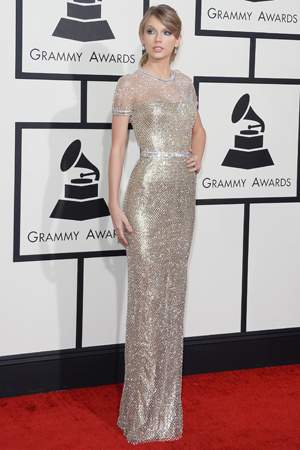 Taylor Swift gave off a sophisticated '70s vibe with her Grammys look.
"She can wear any dress and make it look amazing. Everything looks beautiful on her," said Johnson. "Her Gucci dress was more grown-up than a lot of her looks, though. It looked like a gold-mesh chainmail — more edgy than we're used to seeing on Taylor. She looks amazing!"
Bonnie McKee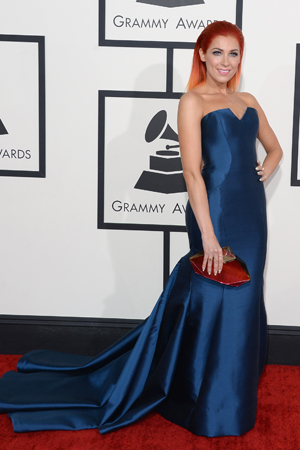 Johnson loved the Cyndi Lauper vibe singer/songwriter Bonnie McKee gave off with her blue mermaid gown and red ombre hair.
"She just said, 'I am a rock music legend' with that dress," said Johnson.
Photo credits: Getty Images