Prince George's Newest Cousin
Move over, Prince George: There's a new royal baby in town! Queen Elizabeth is a great-grandmother again after Zara Phillips gave birth to a royally perfect baby girl.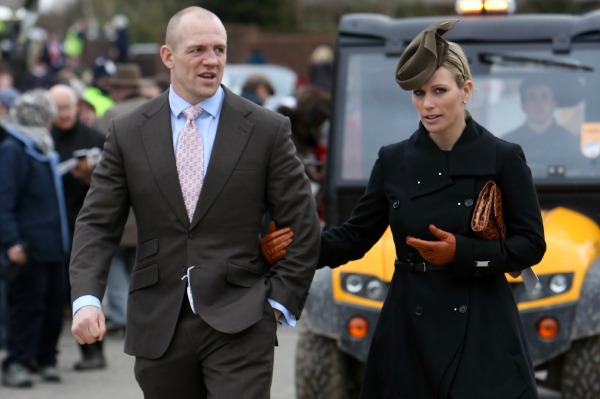 Zara Phillips is a first-time mom today after giving birth to a new royal baby!
Phillips, who announced her pregnancy in July, is the daughter of the Queen's own daughter Princess Anne and is already recovering at home after giving birth at the Gloucestershire Royal Hospital.
"The Queen, the Duke of Edinburgh, the Princess Royal, Captain Mark Phillips and Mike's parents, Mr Phillip and Mrs Linda Tindall, have been informed and are delighted with the news," Buckingham Palace confirmed in a statement. "The baby's name will be confirmed in due course."
The little girl weighed 7 pounds 12 ounces.
Rugby star Mike Tindall, the proud papa, tweeted his delight over his new bundle of joy to fans.
Thanks so much for all your kind messages. Definitely the best day of my life today, so happy.! The girls are both doing great!

— mike tindall (@miketindall13) January 17, 2014
Big thanks to all involved at Gloucester Royal, they were fantastic! #newglawsfamilymember

— mike tindall (@miketindall13) January 17, 2014
Prince George's cousin is the Queen's fourth great-grandchild and 16th in line to the throne, although like her mother she will not carry a royal title.
Phillips and Tindall met in 2003 at the Australia Rugby World Cup and married in 2011, just months after another royal wedding, albeit with much less fanfare.
As for the baby's name, British bookmakers list Anne as the favorite, after Zara's mother, with odds of 4/1, with Elizabeth and Zara also likely 5/1 and 6/1 respectively. However, according to The Telegraph, Phillips told friends she was considering Poppy.
Tell us: What should the new royal baby be named?
Image courtesy WENN.com
Read more royal family
A real class act! Prince William heads back to school
VIDEO: Prince Harry completes trek to South Pole
Queen Elizabeth tells cops to keep their mitts off her nuts