We've Narrowed It Down!
Vanessa Hudgens has been entertaining audiences for a very long time. She's a successful child actor who has been able to keep her career alive into adulthood. Below are 10 things you may not have known about her.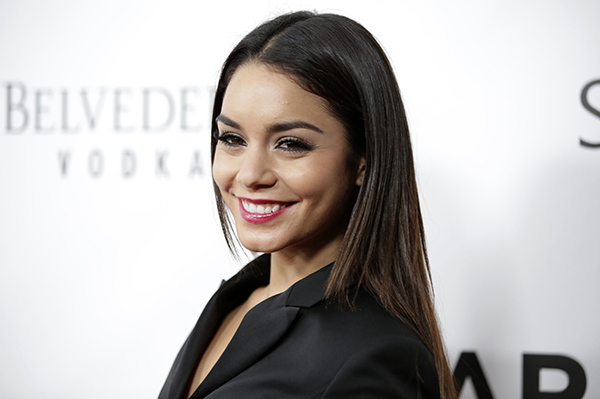 1
Vanessa Hudgens has two nicknames: Ness, which is used by her friends, and Van, which is more than likely used by her family.
2
Hudgens talked about her first performance in front of an audience with Marie Claire. She was awarded the role of the Virgin Mary, in preschool.
"I sang 'Away in a Manger,' she says. "My parents saw that I had a knack for entertainment."
Afterward, her parents — an Irish/Native American father who worked as a firefighter and a Filipina mother — worked hard, gave up a lot and moved as often as necessary to support their daughter's artistic dream, despite their own reservations.
3
Hudgens was home-schooled beginning in the eighth grade and is a high school graduate.
4
Hudgens has said her favorite foods are sushi and chocolate, and she hates carrots, going so far as to say they make her gag. She only eats breakfast cereals that are made of whole grains.
5
It's been said that Hudgens cannot whistle, but have we seen her try?
6
Her first theatrical film was Thirteen, in which she was billed as Vanessa Anne Hudgens. She starred alongside Nikki Reed (who wrote the film script based upon her own life) Evan Rachel Wood and Holly Hunter.
7
Hudgens has always wanted to play dark roles. When speaking with Marie Claire, she talked about one of her first roles.
"At maybe 14, I got my first guest-starring spot on a crime show [Robbery Homicide Division]. In it, my father got shot in front of me, and I was crying and freaking out," she said, eyes widening. "I loved it. I was like, 'I want to play the really heavy parts.' It's so far from who I am. There's complete freedom within it."
8
According to a recent interview in Marie Claire magazine, Hudgens is not tied to her iPhone. When she leaves home, she doesn't check her email, and the longest she has gone incommunicado is five days.
"If you're always worried about being on your phone, then you really are missing out on everything that's happening in front of you," Hudgens says.
9
Hudgens likes to live completely in the present and seems wise beyond her age of 25.
She told Marie Claire, "Nothing is real except the present. If you're worrying about the future, it's completely irrelevant because it hasn't happened yet. And the past — there's no need to dwell on that, either."
10
Hudgens will be starring in a new movie opening shortly in which she plays a homeless girl, and she had a real struggle finding herself after filming ended.
In an interview with People, she shared, "It was my first departure that I did. I chopped all my hair off for it. I pushed myself so hard and so far and as soon as we were finished filming I had no clue who Vanessa was. I had to find myself again. It was an amazing journey and an actor's dream."
Tell Us:
Do you know something unique about Vanessa Hudgens? Share it in the comments.
More on Vanessa Hudgens
Vanessa Hudgens enjoys dancing, not drugs
Vanessa Hudgens says Spring Breakers was liberating
Vanessa Hudgens is all grown up and doing things her way
Photo credit: Brian To/WENN.com