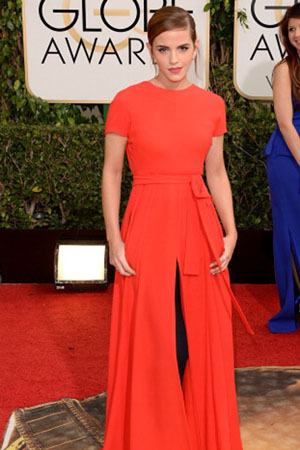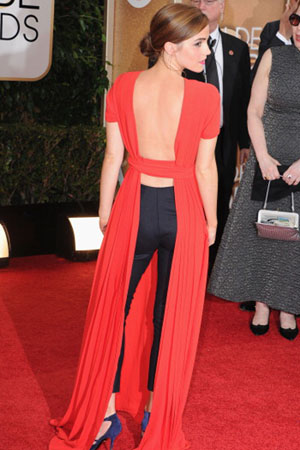 Johnson isn't sure she'd wear Emma Watson's Dior Couture look, but she thinks the actress definitely pulls it off with ease.
"It reminds me of the scene in The Parent Trap when they cut her dress out," jokes Johnson. "She's young and took a huge risk, so I appreciate that!"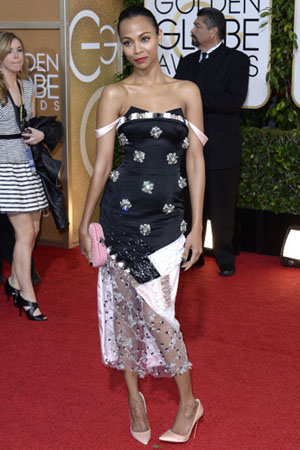 "I love how Zoe Saldana went with an edgier, more artsy look," Johnson says of the actress's off-the-shoulder — and asymmetrical — Prabal Gurung dress.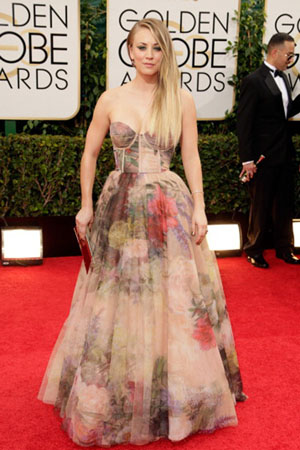 Johnson thinks that newlywed Kaley Cuoco looked like a work of art in her Rani Zakhem dress... literally!
"It looked like a vintage watercolor painting came to life on her dress," she says.
Photo credits: Getty Images