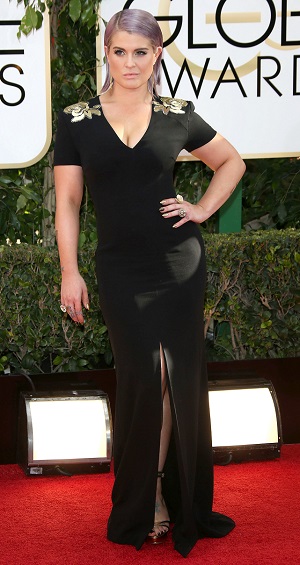 "She looked amazing," Johnson says of the newly single Kelly Osbourne. "Her slicked-back hair looked beautiful with her nude pale lip and eye makeup. I've never seen her look so glamorous. I wish I saw more hair and makeup that looked as perfect as hers does."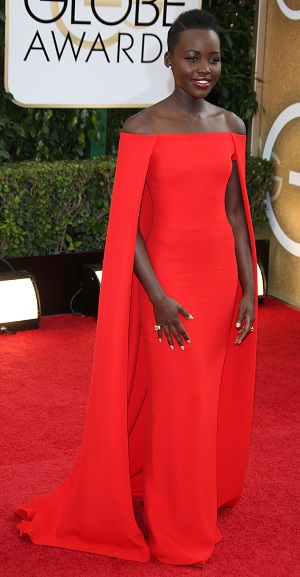 "Lupita looks like she walked off the cover of Vogue," Johnson says of the Ralph Lauren dress 12 Years a Slave star Lupita Nyong'o wore on the red carpet. "I've never seen a dress like that on the red carpet. The dress, her hair and makeup were all just the best!"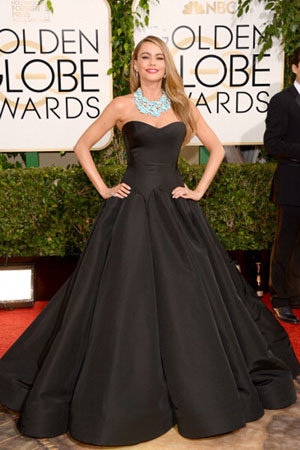 "I just think she looks like a bombshell," Johnson says of the Modern Family star. "Love her beautiful statement necklace. The black dress looks like something Barbie would wear. I also love that the dress has so much fabric but accentuated her right in the areas women want."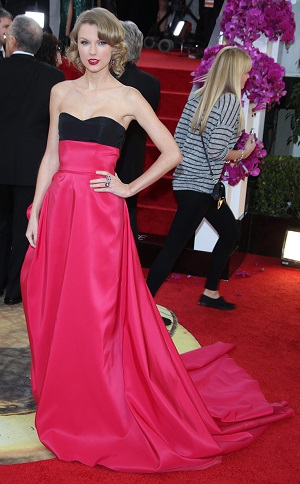 Taylor Swift nailed the vintage look with her strapless Carolina Herrera gown. However, her soft curls topped off the look.
"I love her hair with the dress," Johnson says, adding that the singer's faux bob adds so much to the look.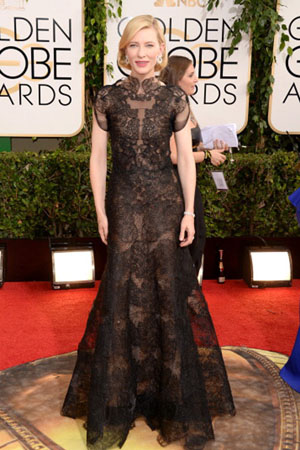 "It's very 1940s," Johnson says of Cate Blanchett's Armani Privé gown. "It looked like she got the dress off the set of an old movie. Total old-Hollywood glamour."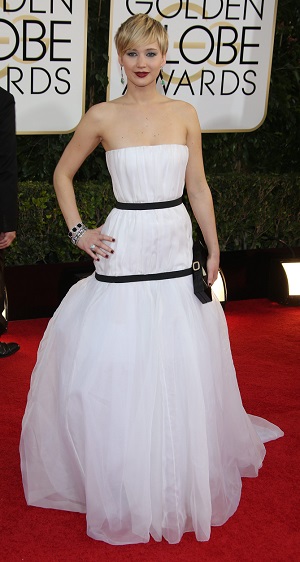 Jennifer Lawrence's white Dior gown couldn't get any prettier, according to Johnson.
"It looked so soft and vintage! It's so flattering, and she looked like she could be in an ad from the '50s."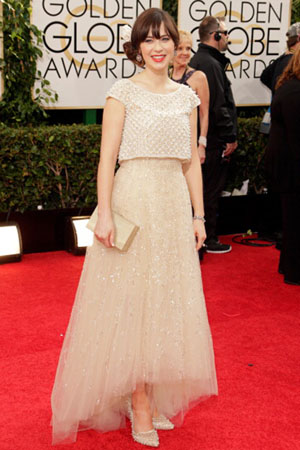 "Her dress looks like a cross between Tinker Bell and a long ballerina tutu," says Johnson of New Girl star Zooey Deschanel's Oscar de la Renta gown. "Love her vintage style with the cat eyeliner and matching daisy nails. She's so stinking cute!"
Photo credits (top to bottom): WENN.com, Getty, WENN.com, Getty, WENN.com, Getty