Twitterpated
The People's Choice Awards felt like a high school reunion with lots of celebrities hugging, rubbing elbows and riffing on each other. Here's what a few of our favorite celebrities had to say live from the 2014 People's Choice Awards.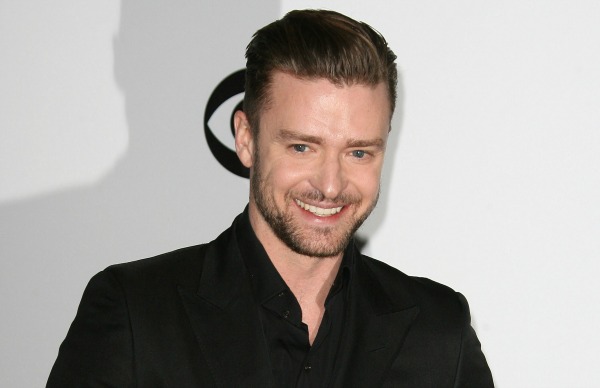 Justin Timberlake
Don't we just want to take Justin Timberlake home with us? What wife? Jessica who? He's just a doll. During his acceptance speech, he gave all the married dudes in the audience a helpful hint when he said that putting the dishes in the dishwasher goes a long way. This is why we love him. He's hot and smart. He's also apparently down to earth if this tweet is any indication.
What do we do after we win 3 PCAs?!?! Easy... Go to Taco Bell!! People's Champ, baby!! http://t.co/OlCy7Pnpm0

— Justin Timberlake (@jtimberlake) January 9, 2014
Ellen DeGeneres
The peeps love Ellen DeGeneres, and they proved it by honoring her with her 14th People's Choice Award for Favorite Daytime Talk Show Host. She cracked the audience up by telling it that a lovely African-American woman who works 80 hours a week to get by looks forward to going home every single night to watch her and that the woman's name is Oprah Winfrey. Here, DeGeneres thanks her adoring fans.
Thank you to everyone who voted. We did it! We are the people! #peopleschoice

— Ellen DeGeneres (@TheEllenShow) January 9, 2014
Adam Sandler
That crazy kid Adam Sandler read a note clearly written by a little kid during his acceptance speech for Favorite Comedic Actor that was signed by, "Your fan for life, Drew Barrymore." The People's Choice Awards tweeted a picture of funny guy Sandler with funny gal Sandra Bullock.
Sandra Bullock and Adam Sandler! #PeoplesChoice pic.twitter.com/2PcCa1dYXa

— People's Choice (@AwardShowNews) January 9, 2014
Beth Behrs
Cutey-patootie Beth Behrs did a fantastic job hosting the awards show with Kat Dennings on Wednesday night and took to Twitter to describe a wardrobe crisis.
Could not have walked out there tonight with out the blow drying boob taping interference wrangling… http://t.co/8Zq3ngJoiJ

— Beth Behrs (@BethBehrs) January 9, 2014
Kat Dennings
Evidently, doing an excellent job hosting makes a gal hungry!
People's Choice was so much fun! Thank you, people, for letting us into your homes GIVE ME YOUR PIZZAS I'M SO HUNGRSYODFHZCL

— Kat Dennings (@OfficialKat) January 9, 2014
Zac Efron
Legendary hottie Zac Efron took us backstage and behind the scenes of the People's Choice Awards with this tweet.
Did you catch the @PeoplesChoice Awards tonight?Here's a little behind the scenes action from #ZacEfron! - #TeamZE pic.twitter.com/QV0ipCVpAE

— Zac Efron (@ZacEfron) January 9, 2014
Britney Spears
Britney Spears is back and the people love her. She won out over Demi Lovato, Justin Timberlake, Bruno Mars and Katy Perry for Favorite Pop Artist. It pays to "work, b****."
OMG! Thank you so much for choosing me as your Favorite Pop Artist! I love y'all so much! Xo! pic.twitter.com/Jixom6sPX0

— Britney Spears (@britneyspears) January 9, 2014
Heidi Klum
Here, Heidi Klum throws Spears a little People's Choice love.
Congratulations @britneyspears on your @peopleschoice award. pic.twitter.com/z1ZK8tdE8l

— Heidi Klum (@heidiklum) January 9, 2014
Shemar Moore
We heart Shemar Moore and have since his days on The Young and the Restless, but his time in front of the mic last night with Malin Akerman made us squirm a little bit. Moore took his job as presenter for Favorite On-Screen Chemistry a little too seriously and more or less used his time onstage to hit up on Akerman! He was clearly excited about this opportunity, tweeting about it ahead of time.
On my way to The People's Choice Awards!!!! Watch!!! Baby Boy is Presenting with Malin Alerman from "Trophy Wife" and "Couples Retreat"...

— Shemar Moore (@shemarmoore) January 9, 2014
Photo credit: Adriana M. Barraza/WENN.com