The Gender Will Be Kept A Surprise
The baby boom continues in Hollywood! Actor Jason Schwartzman and his wife, Brady Cunningham, are expecting their second child in the spring.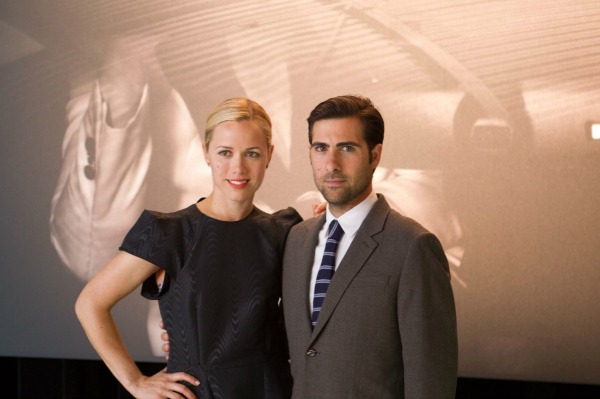 Jason Schwartzman is going to be singing more lullabies this spring. He and his wife, Brady Cunningham, are expecting their second child in the spring!
A source revealed to Us Weekly how the expecting mom is doing, "Brady is due [in April] and she is feeling great. They are not finding out the sex and are keeping the baby's gender a surprise."
Even though the sex will be a surprise, their first child, daughter Marlowe, 2, is ready to take on the big sister duties.
"Marlowe is super excited about becoming a big sister and they are thrilled to be adding to the family," continued the family friend.
The Saving Mr. Banks star was eager to become a dad back in 2011. He did his research before the arrival of his first daughter about introducing the baby to their new environment.
He said, "I read a book that said you're supposed to do that — it's called The Baby Whisperer. You're supposed to take the baby around and be like, 'This is the bathroom. And this is the living room.'"
By now, the 33-year-old dad is a pro, so he might not need to do as much research this time around. However, the baby will be born into a Hollywood legacy family with actress Talia Shire as their grandmother, Francis Ford Coppola as their great-uncle and Nicolas Cage and Sofia Coppola as their second cousins.
Schwartzman and his wife married in 2009. She's an art and design director as well as the co-owner of the Los Angeles boutique TENOVERSIX.
Congratulations, Jason and Brady!
Photo credit: WENN