Keeping The Nashville Arts Community Alive
Taylor Swift turned 24 on Friday, and used the opportunity to give a gift to a local organization she is passionate about.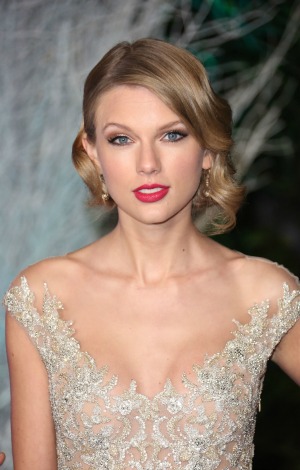 If a 22-year-old old is all about partying, it looks like a 24-year-old is about giving back. Taylor Swift celebrated her birthday over the weekend by donating to a local arts organization in her adopted hometown of Nashville.
Swift donated $100,000 to the Nashville Symphony, which has been going through some financial hardships in past years, according to the Huffington Post. The symphony is just one of many that have been struggling, and their Schermerhorn Symphony Center was almost foreclosed on earlier in 2013.
This isn't the first — or largest — gift that Swift has given to a local organization. In 2012, she donated $4 million to the Country Music Hall of Fame, according to MSN. The donation helped open the Taylor Swift Education Center in Nashville in October.
The Nashville Symphony tweeted thanks to the singer.
We are profoundly grateful for @TaylorSwift13's donation. Thank you, Taylor, for supporting musicians & music in #MusicCity! Happy Birthday!

— Nashville Symphony (@nashvillesymph) December 13, 2013
The donation wasn't the only thing Swift had planned for her big 24th, though. She spent the day with some great friends, including her new friend Lorde.
And she had plenty to celebrate. Swift was recently nominated for numerous Grammy Awards, as well as a Golden Globe for her song "Sweeter than Fiction" from the film One Chance.
The 24-year-old is currently in the middle of an Australian tour, and spent the day in Melbourne (Lorde is from nearby New Zealand). She shared plenty of photos of her birthday party on Twitter and Instagram.
My 24th birthday was a Melbourne garden party. Thank you for all the birthday wishes!! http://t.co/rfpth3jCeq

— Taylor Swift (@taylorswift13) December 14, 2013
Happy 24th birthday, Taylor!
Photo credit: Lia Toby/WENN.com