Sorry, Ladies... These Fellas Are Taken
Everyone's always talking about the hunks of country music, but did you know many of them are hitched? Get to know the women behind some of the hottest cowboys to ever hit the stage.
Name: Caroline Boyer Bryan
Hunky country hubby: Luke Bryan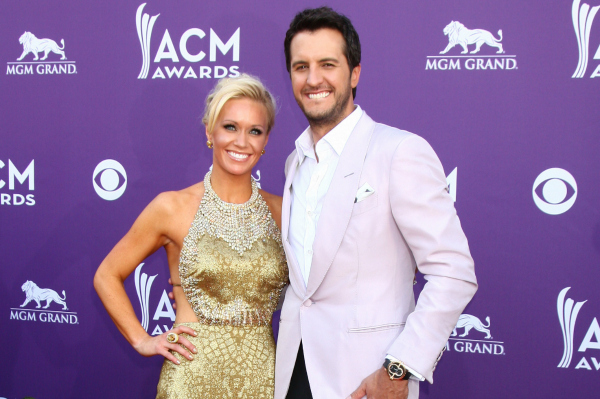 Luke Bryan is one hot ticket, but his wife Caroline isn't too shabby herself! The off-the-charts attractive couple met while they were both attending Georgia Southern, where she was a member of Alpha Delta Pi  — a little fact Luke alludes to in his song "Sorority Girl." The rest, as they say, is history! The couple now has two little boys, Bo and Tate, to keep them on their toes. "With three boys in my house, I'm constantly on the go and cleaning... Luke being the messiest one," Caroline told Country Weekly, laughing. Obviously, Luke appreciates her hard work. "Caroline busts her butt to be the perfect wife, lets me have this career and lets me shake my a** on stage every night," he said in the interview. From all of us, Caroline — thank you. So very much.
Name: Cassidy Black
Hunky country hubby: Dierks Bentley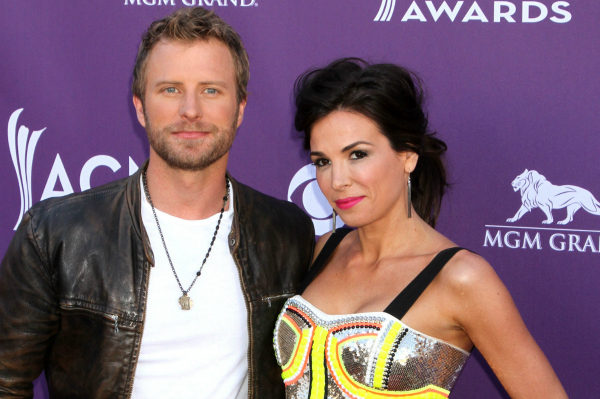 Dierks Bentley's love story with wife Cassidy Black began as little more than notes being passed back and forth during class when the two attended middle school together in Phoenix, Arizona. Dierks first came to know Cassidy when he (gasp!) dated her best friend, but he soon turned his attention to her. They dated sporadically over the years, but it never stuck due to his busy schedule and, according to Dierks, his immaturity. In February 2005, Caroline asked to come visit him on the road one more time, and Dierks says he just knew the minute he saw her walk onto his tour bus that he had to make her his wife. The two eloped in Mexico on Dec. 15 of the same year. In an interview with Country Weekly, the couple revealed their favorite things to do together include going to the movies, playing Monopoly and cracking open a bottle of wine for a quiet night at home.
Name: Jennifer Ford Turner
Hunky country hubby: Josh Turner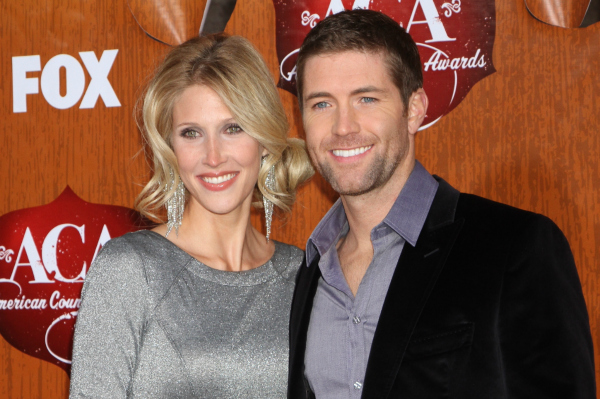 For Josh Turner, attending Belmont University proved to be a smart decision in more ways than one. It was there he met his wife, Jennifer Ford, through a vocal training program. The two were married in 2003, and now have three children together —sons Hampton, 7, Colby, 4, and Marion, 3. Josh's stunning wife isn't just a homemaker, however. In addition to caring for their brood of boys, she plays keyboard and sings background vocals on tour with Josh. She also appeared in his romantic music video "Your Man."
Name: Lacey Buchanan
Hunky country hubby: Jake Owen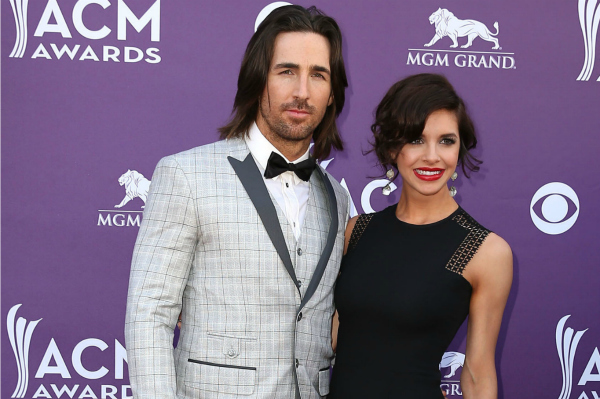 Jake Owen likely didn't realize before shooting his "Eight Second Ride" video that the production would later become part of the story of how he met his wife. Model Lacey Buchanan caught the country crooner's eye when she made a sexy cameo in his video, but the two didn't begin dating then. They kept in touch for a few years before finally making their relationship status "official." He proposed to the "girl next door" — who loves swimming, camping and basically anything outdoors — onstage during an impromptu moment, riffing lyrics to his hit song "Don't Think I Can't Love You." The brunette bombshells married in May 2012 and, these days, have even more to be grateful for — their daughter, Olive Pearl, was born last year on Thanksgiving Day.
All images courtesy of WENN