"Wow!"
That was my first response after tonight's episode. I had no idea Alex was like that, and I'm very thankful that Boyd was looking out for me and my best interests. Anyone who has the nerve to be that rude and disrespectful is definitely someone I do not want to be involved with.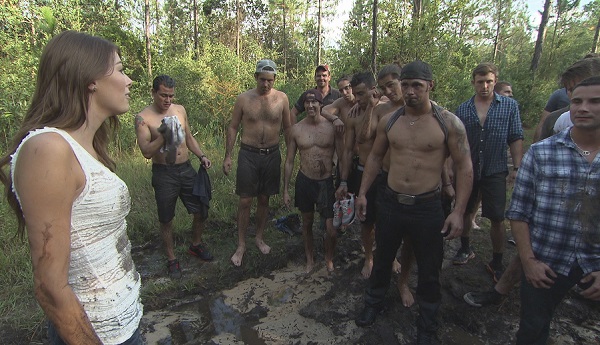 Now that I've gotten that off my chest, let's start from the beginning. This week, I really wanted to take all the guys out to the country to have some fun in the mud. Every Southerner knows it's impossible not to have fun in the mud! I wasn't sure how the city guys would react, but they really cracked me up. They complained and whined and moaned, but eventually they started to have fun. One of my favorite parts about crawling through the mud, which didn't make it on-air, was the fact that Jacob kept pushing me through the mud because I wasn't crawling fast enough.
After getting a little dirty, Collin pulled me aside to have a quick chat. He explained that he wanted to get to know me more, and since I felt like I already knew him a bit from watching the first season of Sweet Home Alabama, I asked him to be patient with me. I appreciated the fact that he understood why I wanted to get to know the other guys first before turning my attention to him.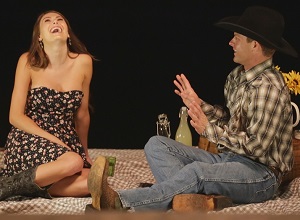 My date with Justin was my very first one-on-one date! I have to admit I was really nervous because I wanted Justin to be able to see the real me. He is a good ole southern boy and that's what I like about him. Such a gentleman.
Moving on to Todd. Todd is so hot. As you saw on tonight's episode, he was my first kiss of the season. Between his hair, his body and his personality, Todd has definitely got the complete package.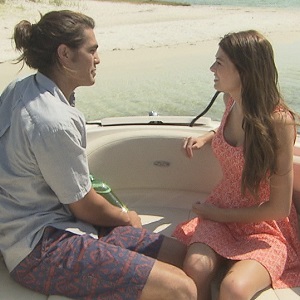 I was super comfortable with him on our date, and that meant a lot to me because usually it takes me a while to open up to people. Since Todd is from California, he was joking with me about how Alabama doesn't have earthquakes and that steered our conversation towards tornadoes and discussing the devastating ones that swept through Alabama a couple years ago. We really opened up to each other during that conversation, and I started to feel like I could share anything with him.
My next date was with Dylan. I'm very scared of heights, but I knew I could count on Dylan to make me feel safe when we were zip-lining. We had an instant connection with each other. We really do have a lot in common — more than just both of us liking pineapple!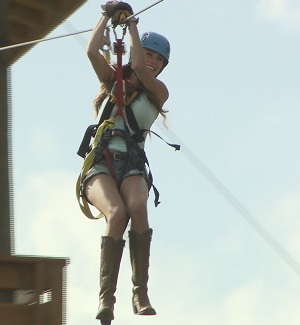 I'm not sure if Dylan's nerves got in the way or what, but I thought it was pretty funny when he was sharing that info with the other guys. I can really tell Dylan is a leader, which is why I asked him to avoid the drama and be a peacemaker in the house. Hopefully, there will be less drama among the guys now that Alex is out of the household. He seemed to be the main perpetrator of all the fights.
I decided to let Tyler go this week because he didn't try to make himself stand out from the other guys, and I wasn't getting to know him.
Overall, this was an amazing week. I can't believe I'm already starting to make connections with some of the guys. I'm excited for what's to come!
Xoxo Kelsey
Kelsey's recaps
Be sure to check back here every week for Kelsey's blog posts in which she'll share her thoughts on what happened during and behind the scenes of each episode.
Photo credits: CMT