Scary-Good Getups
These days, one of Halloween's greatest treats is gawking at other people's costumes. Start planning for next year now by getting inspiration from some of this year's super-impressive (mostly) handmade costumes worn by normal people.
(page 3 of 3)
@RL_Stine My son and I were inspired by Goosebumps "Night of the Living Dummy" for his Halloween costume this year pic.twitter.com/xCWSLBflw8

— Colleen Tidd (@ColleenTidd) November 1, 2013
Truth: This kid looks incredibly cute as a "living dummy." Truth: This kid looks incredibly creepy as a "living dummy." He may have stumbled upon something brilliant here...
@ConanOBrien Probably the most creative Halloween costume I've seen on a kid under 5 years old. He's #Conan pic.twitter.com/1sUufyR8ML

— Lorenz Lammens (@lorenzlammens) November 1, 2013
Um, kudos to this kid's parents for totally committing to his costume! When they decided their little boy was going to be Conan, they went all out. I mean, my desk isn't even that nice.
IF I ever have a child this will happen for Halloween: pic.twitter.com/IxK9A2J0lZ

— Jess Jester (@jcjester28) November 1, 2013
We are not even kidding when we say this frothy little girl looks sweet enough to eat with a spoon.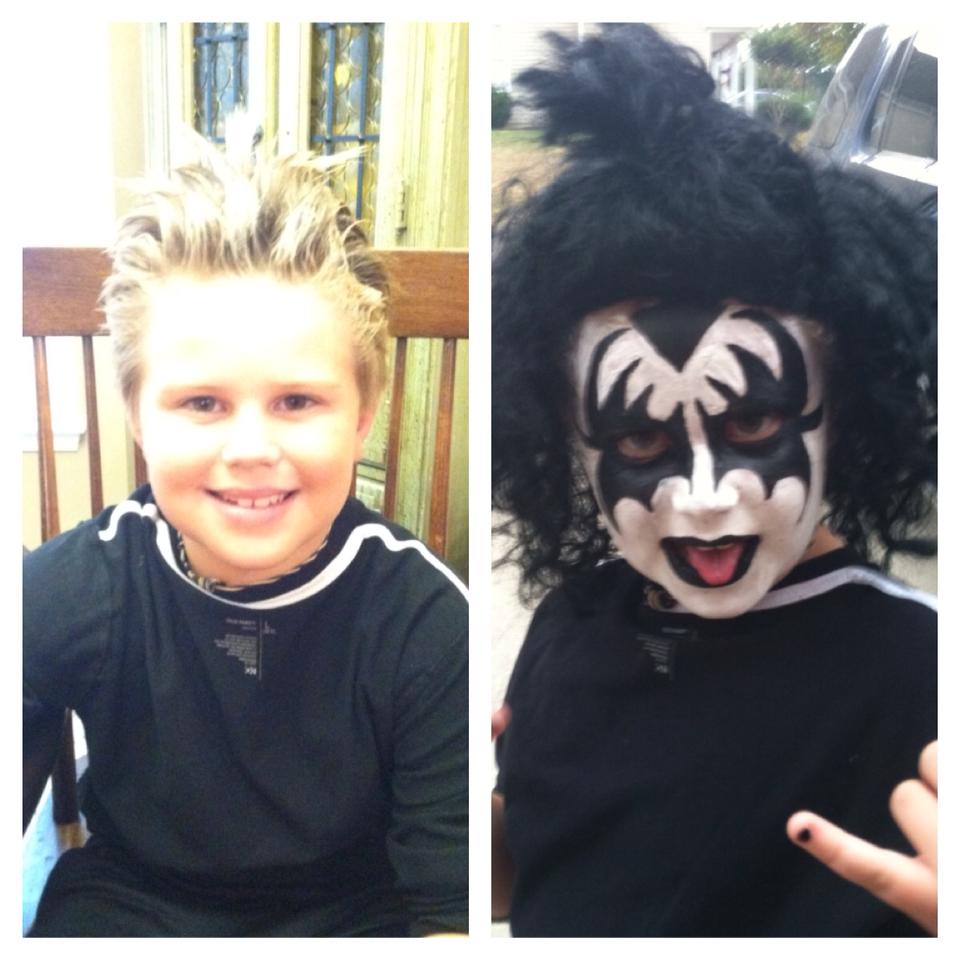 Not many kids would have the moxie to pull off this Kiss costume, but this handsome guy looks to have personality in spades. Plus, we've gotta say... this is the best Gene Simmons has looked in years!
My future child's Halloween costume. She will have to deal with it #FridaKahlo pic.twitter.com/2Gj0zb3ecE

— Mandy Perkins (@mandyperkins) October 23, 2013
Want to be one of the only parents at your kid's Halloween carnival not toting around a clown, a pumpkin or a Disney princess? Flex your artistic sensibilities by dressing your kid as world-renowned — and unibrow-laden — artist Frida Kahlo.