Alice Has Found Her Wonderland
Lady Gaga is rethinking what is important to her after losing her childhood dog Alice.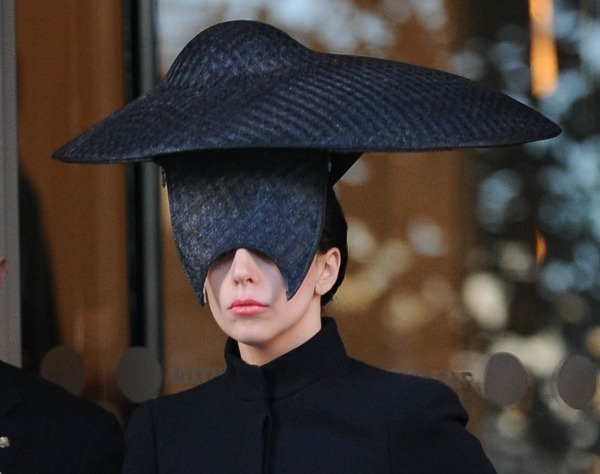 Lady Gaga is mourning her childhood pet — her dog Alice. Gaga took to Twitter to confirm the death of her longtime friend.
My puppy Alice died. We had to put her down, cancer ate away at a little angel. My daddy is so sad, we all are, lost a member of our family

— Lady Gaga (@ladygaga) October 30, 2013
Gaga was out in public a day after making the announcement, and was dressed head to toe in all black, but only in a way Lady Gaga can dress.
She continued by remembering her dog, who was 17 years old, in good times. She also seemed reflective as she expressed regret at not being there in Alice's last days and at missing out on life with her family.
I remember her laying my bed, she knew when I was sad, or when I was sick. I should have been there. I just pray Alice found her wonderland.

— Lady Gaga (@ladygaga) October 30, 2013
The 27-year-old recently talked with Andy Cohen about learning about herself as someone in the spotlight, and dealing with her unique personality.
"Some days are better than others — some days I feel fantastic," she explained. "Today's good. At the end of the day, I'm a tortured soul."
That tortured soul is working on navigating her way through the world of fame, but it helps that she had a strong foundation to start with.
"I'm confident in who I am. I've come to a place in my life where I've accepted things that are me, as opposed to feeling pressure to explain myself to people around me," Gaga said. "That's just the way I've always tried to be. It didn't change when I became a star."
The singer's new album ARTPOP will be out Nov. 11.
Our thoughts go out to Lady Gaga as she mourns her loss.
Photo credit: Craig Harris/WENN.com