Easy And Unique Ideas From The Show
Show your love for the show this year with a Pretty Little Liars-inspired costume. Get creative with unique ideas sure to catch some attention.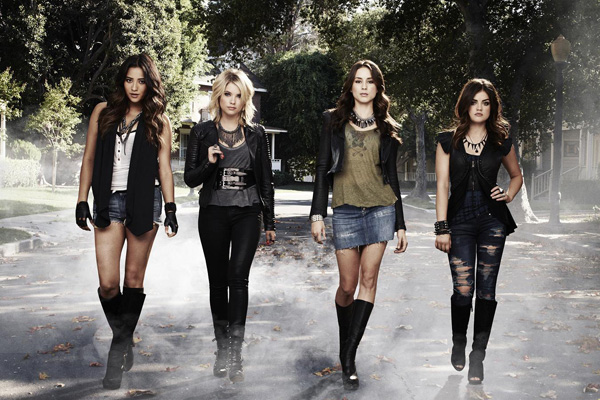 Halloween is right around the corner, and we've got you covered for some last minute costume ideas. No need to look any further than the glam and fashionable Pretty Little Liars. As if the show could make it any easier to find inspiration, the Halloween episode each year will give you even more convenient ideas. Here are our favorites: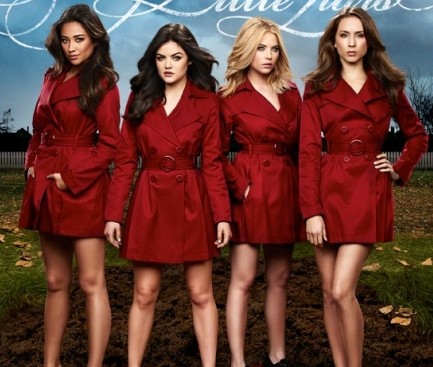 A red coat and blond wig is all you need to get this inspired look. Maybe top it off with a pair of dark sunglasses. If the coat doesn't have a hood, don't fret. Just pop your collar to attain that mysterious guise.
Go even bolder if you have an Allison mask. This costume is also great for groups. Add some mystery to your party by leaving notes from A like, "I know your secret. Kisses, A."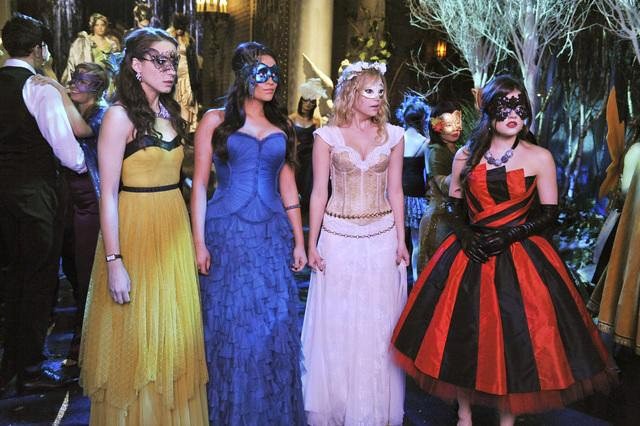 Go for a glam mask and/or an intricate hat as a centerpiece for your night. This is a look the Liars love bringing to the show whether or not it's the Halloween special. Not only will you spark some great conversations about the piece but it's not cliché like wearing some cat ears.
You can even find a mask at a local craft store to create a unique and personalized look.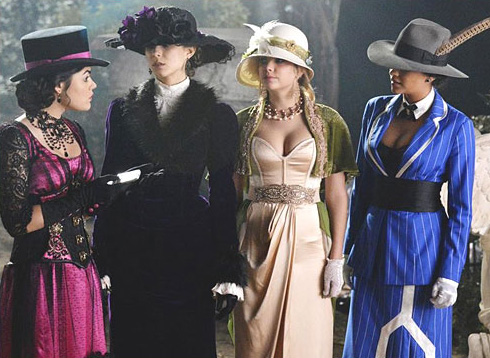 The girls love taking it back a few decades in their Halloween special each year. For their Season 4 episode, the girls all wore period pieces that were trendy and sexy. Although, Ashley Benson did mention her cleavage concerns during the girls' Facebook live interview, we doubt you'll be running through a forest or jumping over any fences during your night. At least, we hope not.
Take your outfit up a notch with some lacy gloves or vintage brooches you should be able to find at any thrift shop.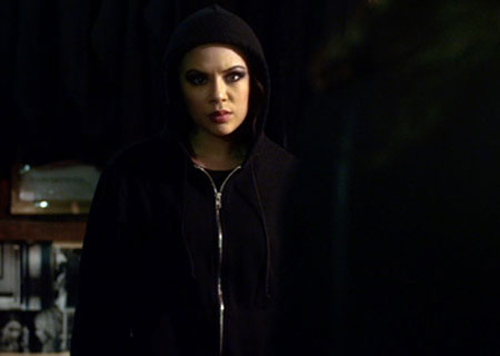 All you need is a black hoodie and some dark eyeliner to get this creepy look. The bigger the hood the better since the goal is to make your face look shadowed.
SPOILER ALERT: Reference Ezra by carrying around a bottle of whiskey mug painted with a black A and give people a gold star if they guess who you are.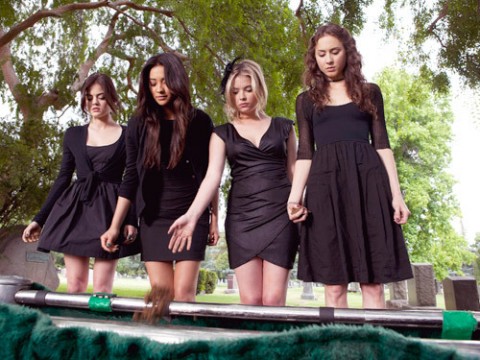 Got a few girlfriends and some little black dresses on your hands? That's all you need to dress up as the four Liars. Decide who is going to be Aria (Lucy Hale), Emily (Shay Mitchell), Hanna (Benson) and Spencer (Troian Bellisario). Accessorize accordingly.
Spice up the outfits by adding an additional friend into the mix. Get some red duct tape and add a giant red A to her costume.
Photo credit: ABC Family