Amazing Performances Shine Through Tears
Glee remembered Cory Monteith in an hour titled "The Quarterback" and celebrities who worked with and admired him shared their thoughts on the heartbreaking episode on Twitter.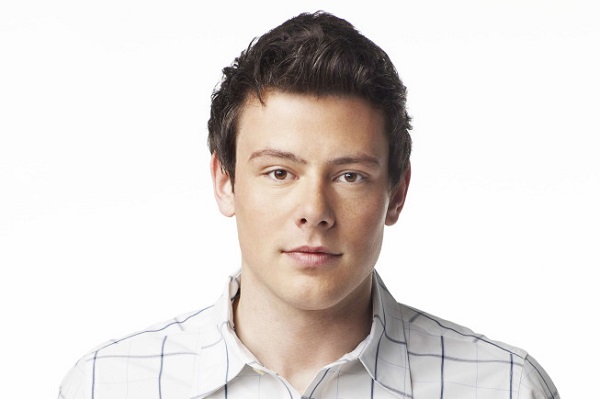 You weren't alone as you wept, ripped through a box of tissues and dried your tears as you remembered Cory Monteith while watching the Glee tribute episode on Thursday night. Plenty of celebrities were right there beside you, and we have their reactions for you below.
Tonight's episode & tribute of #CoryMonteith @GLEEonFOX, so so sad. Beautiful tribute, gone far too soon.

— Elle McLemore (@ElleMcLemore) October 11, 2013
My heart went out to all the GLEE family watching the Farewell to Finn tonight x

— Rebel Wilson (@RebelWilson) October 11, 2013
Oh #Glee you did such a good job of #RememberingCory

— Jennifer Aspen (@JenniferCAspen) October 11, 2013
We should all give more hugs. #Glee

— oliviamunn (@oliviamunn) October 11, 2013
Just watched"Glee".A beautiful,touching send off 4 Cory.He is missed.2the cast&crew,from another in your Fox Family,my heart is with U all.

— TJ Thyne (@TJThyne) October 11, 2013
Watching #glee bawling RIP Finn Thank you for sharing the beautiful music of your soul

— Carrie Ann Inaba (@carrieanninaba) October 11, 2013
BEAUTIFUL open. What a truly lovely tribute. RT @gleeonfox: West Coast: Glee starts now. Are you watching? #RememberingCory

— The Real Paula Abdul (@PaulaAbdul) October 11, 2013
This is such a touching tribute on Glee. I am bawling. #rememberingcory

— Jordin Sparks (@JordinSparks) October 11, 2013
Watching @Glee. I've cried twice before the first commercial break. #RememberingCory

— Andrew Kreisberg (@AJKreisberg) October 11, 2013
"He was my person." - Rachel Berry #RememberingCory #glee

— GLEE (@GLEEonFOX) October 11, 2013
Glee fans: Cory Monteith was an amazing guy. I wish he was still with us. His Legacy to many who knew him: Kindness to others.

— Mike O'Malley (@TheMikeOMalley) October 11, 2013
Dearest Gleeks, saying goodbye is terribly difficult- we at #glee have had our time. Tonight's ep is not just for Cory, but for all of you.

— Darren Criss (@DarrenCriss) October 11, 2013
Thank u for all the kind words tonight. I miss you, Cory.

— Ryan Murphy (@MrRPMurphy) October 11, 2013
Help @ChrysalisLA an inspiring org that's changing lives everyday TEXT CHANCE to 50555 to give $10 #chance2change pic.twitter.com/Sk4xCuFAzg

— Lea Michele (@msleamichele) October 11, 2013
Image courtesy of Fox