Khloé Is Not Giving Up Yet
Khloé Kardashian tweeted a long missive on love today, and it looks like she won't be filing divorce papers any time soon.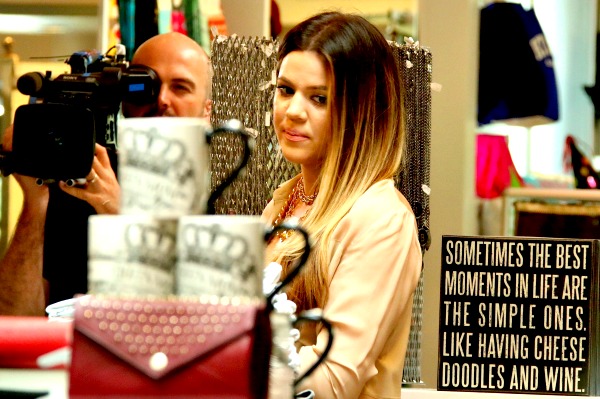 No one would blame Khloé Kardashian for leaving Lamar Odom. First there were the cheating accusations, then the drug rumors, then the DUI arrest. He took off from rehab after just a few hours and by all accounts is leading a separate life from his wife.
But the Kardashians are not quitters, and Khloé is no exception. The reality star wrote a long missive on Twitter today about love and never giving up, and it sounds like she plans to stick by her husband through the worst.
Not all scars can be seen and not all love can be explained. The deepest love is also the hardest to express. Only those in it, understand

— Khloé (@KhloeKardashian) October 8, 2013
If I love u. Its a deep 4ever love. Ride til the end. Family/friend.Its simply called love. I take it seriously. Dont judge unless u r in it

— Khloé (@KhloeKardashian) October 8, 2013
We all have our own journeys in life. So even if u don't accept mine. Be kind....We all have a journey 2travel & I want to walk mine, my way

— Khloé (@KhloeKardashian) October 8, 2013
Two things define you: your patience when you have nothing and your attitude when you have everything.

— Khloé (@KhloeKardashian) October 8, 2013
Sounds like The Game will be waiting for a while to get a crack at Kardashian.
The star's words came not after a night of introspection and wine, but rather a night of partying at a Los Angeles hot spot where she was hosting an open party with The Game by her side. He even defended Kardashian, threatening to go all Kanye on the paps if they didn't back off.
Image courtesy Winston Burris/WENN.com
Read more Khloé Kardashian
Khloé Kardashian defends her man over cheating rumors
Khloé Kardashian talks Kim's "miracle baby"
Gov. Cuomo warns Khloé Kardashian: Take your top off!