It's Country Vs. City
On This Dating Show
Will Southern belle Kelsey choose a boy from the city or the country? We have a first look at her options.
(page 2 of 2)
The country boys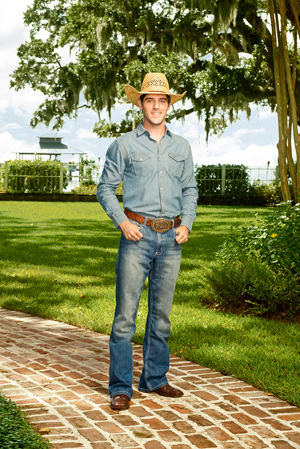 Wanna be a cowboy's sweetheart? This 25-year-old Nebraskan is certainly that. Miller is a professional rodeo rider who regularly tours the country on the professional rodeo circuit. He's won titles from the Kansas, Nebraska and Texas pro rodeo associations. In his off months from the rodeo, Chase is a horse trainer. Living with this cowboy ought to make Kelsey's life pretty sweet whether they're rooted to one farm or traveling America.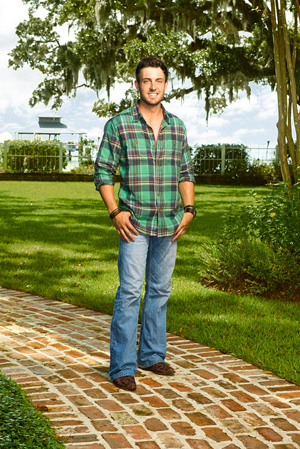 Speaking of rodeos, this isn't Collin's first. The 24-year-old also appeared in the first season of Sweet Home Alabama. Now the Birmingham, Alabama, resident is a landscaper and looking to find a Southern belle who wants help with her pretty little garden. He works hard and likes to play hard, too. But is he the right guy for Kelsey? If she wants a true Southern gentleman, Collin says he's the guy for her.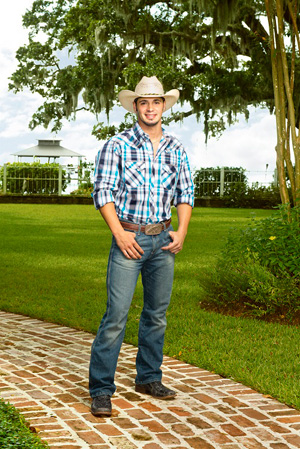 Dylan says he believes a real country girl will want a guy who picks her up in a pickup truck, not a sports car. We're guessing that's what the 20-year-old welder drives. The Louisiana native is a thrill-seeker who enjoys activities like bull riding, MMA and professional wakeboarding. We're guessing that means Kelsey can expect to be picked up by this respectful country boy in a dirty truck, ready for a night of muddin'.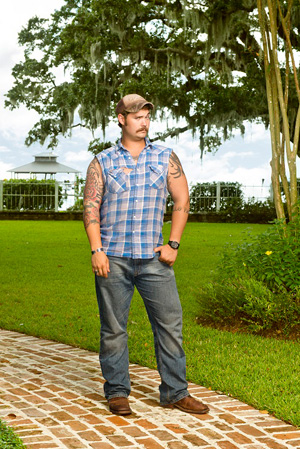 Kelsey is sure to develop a hero complex for Jacob, the firefighter and rescue diver from Alabama. This former Marine has a soft spot for his grandparents and says they're the perfect example of what real love looks like. He's hoping to find a nice country girl who wants to start a family like theirs and believes the best place for his wife and family will always be in the country, where real American living happens.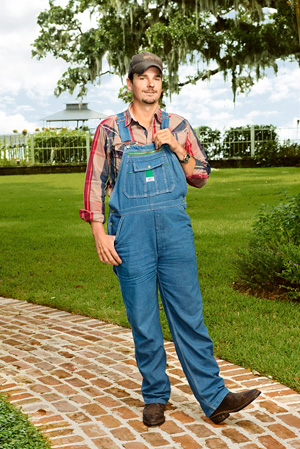 Are you family-oriented, kindhearted, optimistic and polite? If so, you fall under Jared's definition of a perfect Southern belle, which is exactly what this sawmiller is hoping to find. The 27-year-old from Tennessee is a real gentleman who puts a lot of value behind faith and family, which he believes should always come first. He loves to play with his nephew and play-fight with his English Bulldog. Will Kelsey fit into his perfect world?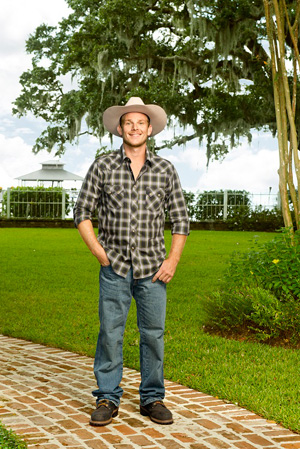 A country girl is exactly what Jason needs. He wants a girl who is competitive, outdoorsy and feisty. He also says he would love one with a "big ol' butt." Oh my! The 32-year-old lumberjack from Georgia may seem silly, but he has a heart of gold. Proof: He has a pet raccoon named Mika that he recently rescued from a tree he was chopping down. So sweet! Kelsey had better know how to cool, though. That's the real reason Jason wants a country girl.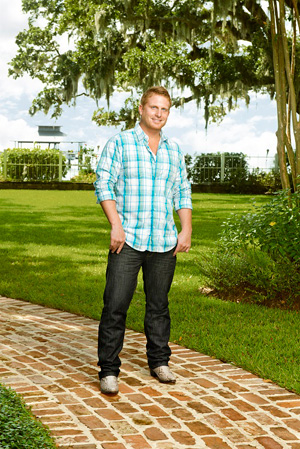 Jeremy is as romantic as they come. For the past 10 years, this 31-year-old youth mentor and hospice consultant from Wisconsin has been writing love letters to his future wife, despite not having met her yet. He's a self-proclaimed hopeless romantic who says he can't wait to meet the perfect Southern girl and start mailing his love letters. One day, he'll even give her his virginity, something he's been saving just for her.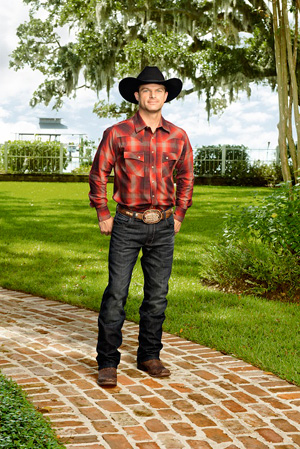 Justin is another real cowboy. This one, however, recently hung up his spurs after an injury forced him to retire. The 25-year-old now works in aviation defense in Alabama and, in his free time, enjoys raising and breaking horses. Justin recently came out of a long-term relationship and says it left him eager to find a good girl with whom he can settle down. If he can't rope Kelsey, he can lasso one of us.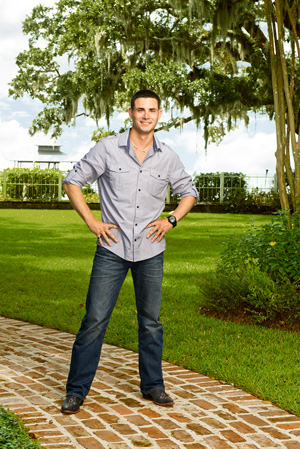 Thomas might hold the most interesting job of all the contestants! This 28-year-old from North Carolina now lives in Alaska, where he works as a bush pilot. He's licensed to fly helicopters and planes, and does so throughout some of America's harshest environments up in his new home of Alaska. Raised in the mountains and working one seriously dangerous job, he considers himself a true country boy. Will Kelsey agree?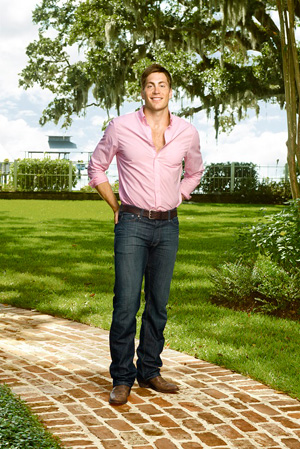 Thomas P. says he thinks the best thing about Southern girls is that they're just as pretty inside as they are outside. Will Kelsey prove that true? Probably. The 27-year-old comes with a built-in family, as he already has a 3-year-old daughter. Hopefully, Kelsey enjoys kids! The Alabaman is currently a personal trainer, but he dreams of one day joining the American bobsled team. Where in Alabama do you practice for that?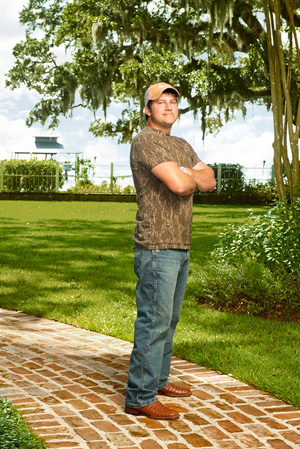 Zach is a true country boy through and through. The 27-year-old is a horseshoer and hopes to one day put shoes on a triple-crown-winning horse. He's also an avid duck hunter who is proud of his duck call and loves nothing more than to wake up early and get out on the lake for hunting. He says he can't wait to start a family so he can regale them with his stories of horses and duck hunting and be a true provider to his wife.
Kelsey sure has her work laid out for her. We'd love to be surrounded by so many gorgeous and entertaining guys, but we're glad the ultimate decision doesn't weigh on our shoulders. Good luck, boys! You're gonna need it.
Be sure to check out the premiere of Sweet Home Alabama Friday, Nov. 15 at 9/8c.
Photo credits: CMT