A Delicious New Memoir
In the past few years, food-based memoirs have become incredibly popular. Many of them owe an allegiance to Julia Child's My Life in France, but Ann Mah's Mastering the Art of French Eating echos Child's work in a conscious — and delicious — way.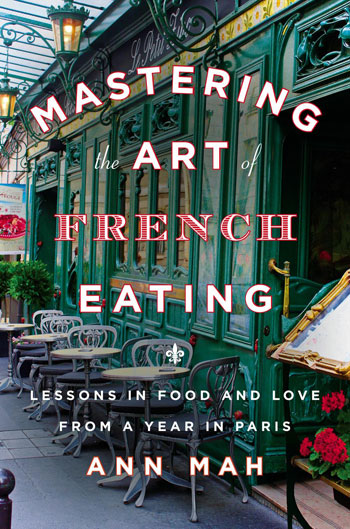 Ann Mah is a journalist by training and a foodie since the age of 5. As a former assistant editor at Viking Penguin, an awardee of the James Beard Foundation culinary scholarship and a food writer whose work has appeared in publications such as the New York Times, the International Herald Tribune, and Fodor's travel guides, she is uniquely skilled to write a food memoir.
As the wife of a diplomat, she has traveled widely and knows how to approach cultures which are new to her in a sensitive and inquisitive way. All of these skill sets combine to make her Mastering the Art of French Eating, a rich and decadent look at the food of France.
About Mastering the Art of French Eating
Mastering the Art of French Eating is a memoir in the tradition of Julie Powell's Julie and Julia. Like Julie and Julia, Mastering the Art of French Eating has a certain affinity for the legacy of Julia Child. Ann Mah is a diplomat's wife stationed in France, as Child herself once was. Unlike Child, Mah is already somewhat of a foodie, and is delighted to find herself assigned for three years to a country so renowned for its remarkable fare. Mah has great plans for everything she and her husband will eat and experience.
Before long, however, Mah's husband is sent to Iraq for a yearlong post, one on which she cannot join him. Suddenly, her visions of gastronomic adventures a deux have been dashed and Mah must learn how to live in France on her own. Luckily for Mah, France is full of things to see, do and eat. In an attempt to defeat loneliness and find a meaningful way to occupy her time, Mah takes a culinary tour not only of Paris, but of the surrounding regions of France as well, where she searches for the ultimate pain au chocolat and the history of boeuf Bourguignon.
Readers who enjoy Mastering the Art of French Eating may also like Mah's novel Kitchen Chinese, Julie Powell's Julie and Julia: My Year of Cooking Dangerously, and of course, Child's memoir with Alex Prud'Homme, My Life in France.