Miley Cyrus has been making waves this week for her new video, "Wrecking Ball," in which she rides construction equipment naked throughout the song. It only took a matter of days before the Internet community grasped the possibilities of this image and mocked it through multiple giggle-worthy memes.
BuzzFeed compiled a list of its favorite memes this week, and here are a few noteworthy ones.
1
Miley kissing her Disney career goodbye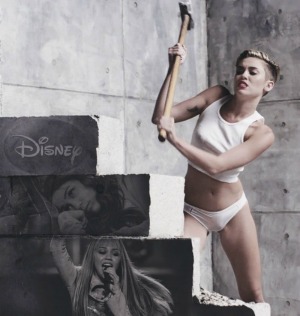 It's no secret that Cyrus has been desperately trying to shed her Hannah Montana image with her new, edgy look. She barely wears clothes anymore, so you know Uncle Walt would never approve of her wardrobe or choice of songs.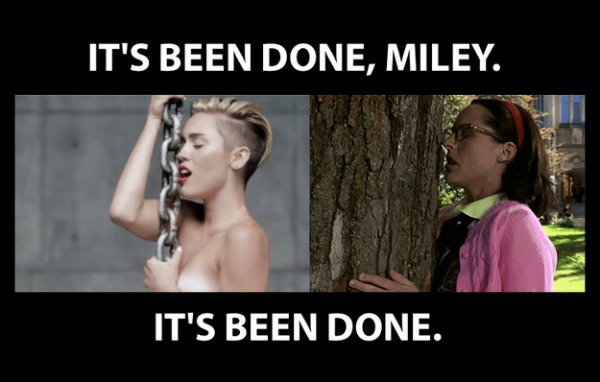 The Internet is trying to point out to the 20-year-old pop star that her weird and quirky image was patented by Molly Shannon's Saturday Night Live character, Mary Katherine Gallagher. The odd Catholic girl took sniffing to a whole new level. Cyrus has mixed it up a bit and seems obsessed with her tongue instead.
3
Nothing like a good burrito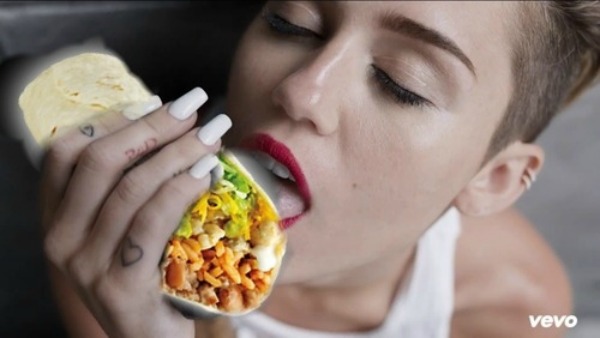 Perhaps Miley is just hungry and needs to stop by Taco Bell for one of its burritos. She certainly appears to be orally fixated these days. With the amount the former Disney star works out, she's probably OK indulging in a few calories from time to time.
4
Maybe she's still a Disney star after all
For years, Disney animators have been sneaking hidden images into their films. Funny or Die took a hilarious approach by having Cyrus swing on a cherry in one of the scenes from last year's family film hit, Wreck-It Ralph.
5
Miley is just being Miley
Remember those carefree days with the former child star swinging on a rope over the old swimming hole? Well, she's just traded in the rope swing for a wrecking ball. She's still a kid at heart.