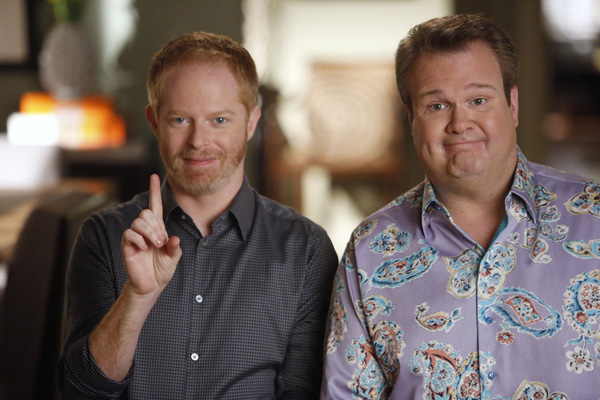 Name that character
Think you're a Modern Family super fan? Take our quiz and test your knowledge of Modern Family's leading men.
Character #1 hint: 'Sup. This guy is all about being the cool dad who's down with his kids and their friends. He's even coined a term for acting like a parent while talking like a peer — it's called "peerenting." Known to bust out with unexpected exclamations like "Sweet Potato Fries!" "Chicken in a basket!" and "John Philip Sousa!" this guy makes us laugh without fail. We can't wait to tune in and see what he has in store when Modern Family has its season premiere September 25 on ABC.
Quote: "Let me meet this playa."
Click through for the video reveal of this Modern Family man.>>