The CW has released 16 new photos in anticipation of the Oct. 3 premiere of the spinoff show The Originals.
The Originals will follow Klaus' character as he navigates the New Orleans vampire scene, and it also deals with an unexpected bundle of joy. All of our favorite original vampires will be central to the cast. Plus, there are some other colorful characters like Marcel, who runs the New Orleans vampire scene, and Hayley (Phoebe Tonkin), a werewolf who is pregnant with Klaus' child.
In the first series of photos, it looks like Elijah and Klaus (Joseph Morgan) are facing off with their usual smug expressions. Elijah seems to be taking on the role of protector, guarding Hayley and her unborn baby from any trouble, while Klaus is stubbornly arguing every chance he gets. No smiles here.
The next series of photos are clearly flashbacks, proving that we will definitely get our dose of original vampire history as the first season progresses.
Also exciting: The photos are labeled 102, suggesting they aren't from the pilot of The Originals but from the second episode, which is called "Always and Forever." That would make sense since the first episode will be a repeat of the pilot we already saw on The Vampire Diaries — just told from Elijah's perspective instead of Klaus'.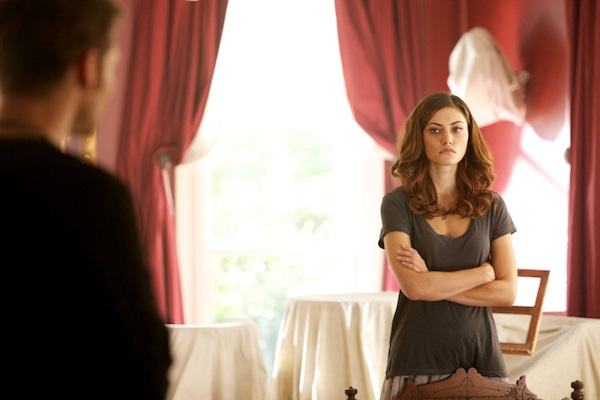 Hayley doesn't appear to be too happy with one of the original brothers right now. From the looks of those sideburns (and judging by their normal relationship patterns), we're going with Klaus.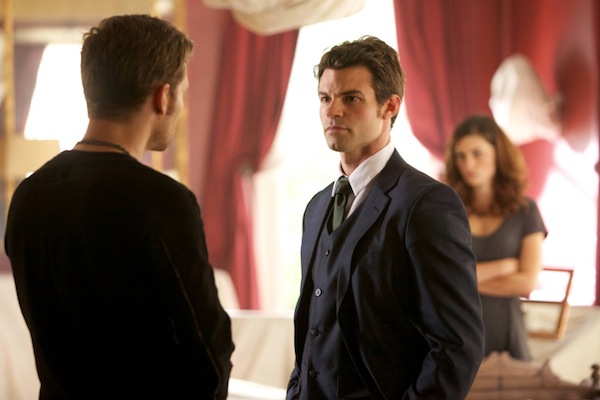 These two take sibling rivalry to a whole other level. It looks like Klaus and Elijah will settle into their usual antics when it comes to Hayley.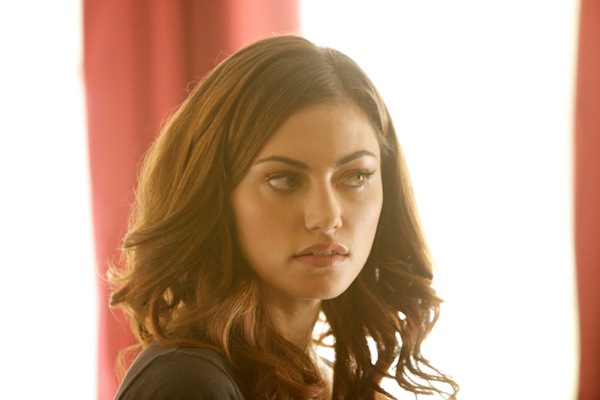 Is it the sun, or is Hayley's hair lighter for the show? We like it.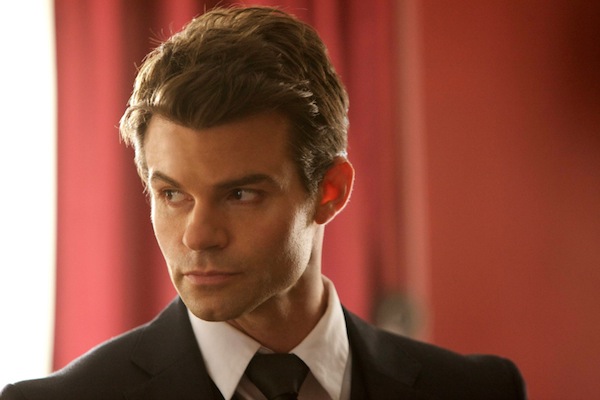 Such a model. If only those good looks could get Klaus to calm down a bit.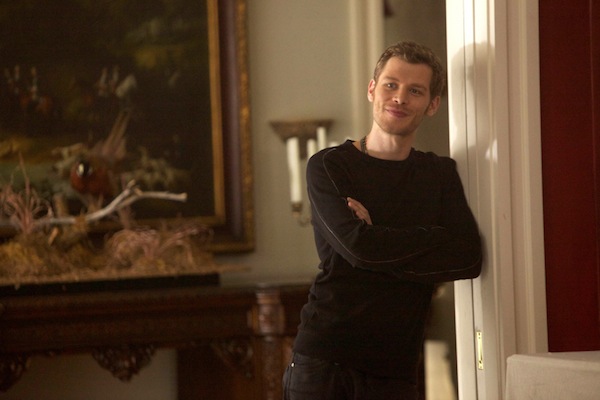 OK, there's one smile — but it looks pretty smug, right?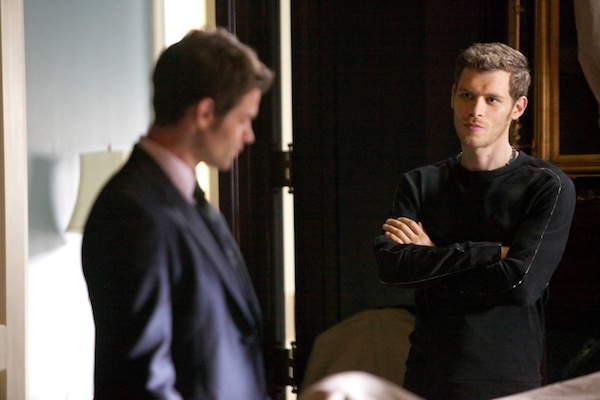 We're guessing there will be lots of these moments in the show. Elijah steps in with his wisdom, and Klaus doesn't want to hear it. Still, we'll swoon. It is sexy when a man knows what he wants.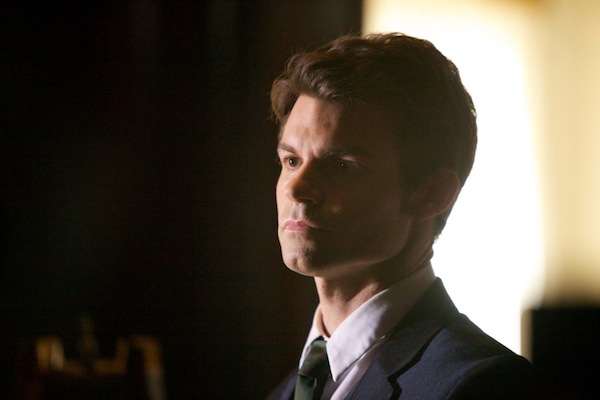 More pictures of model Elijah. He really should sell men's suits on billboards.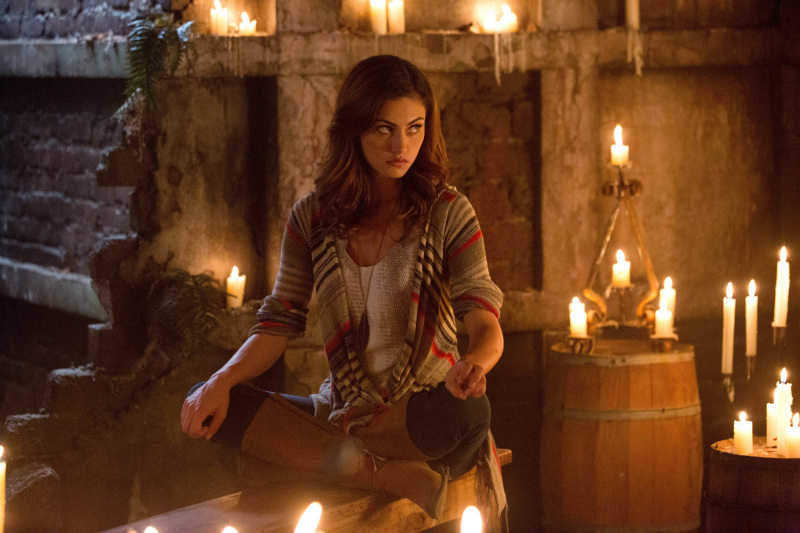 Girl has perfected the stink face.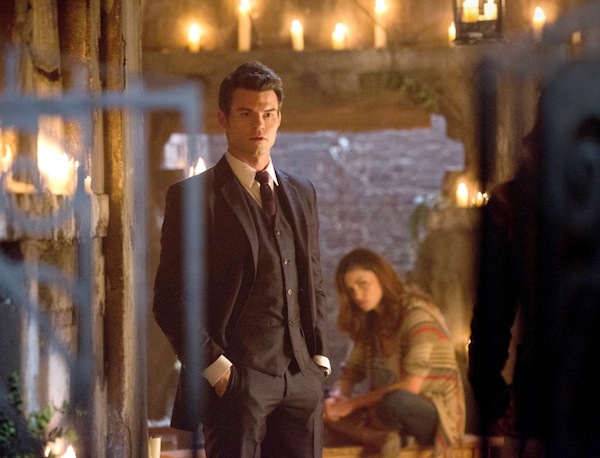 Elijah takes on the role of Hayley's protector.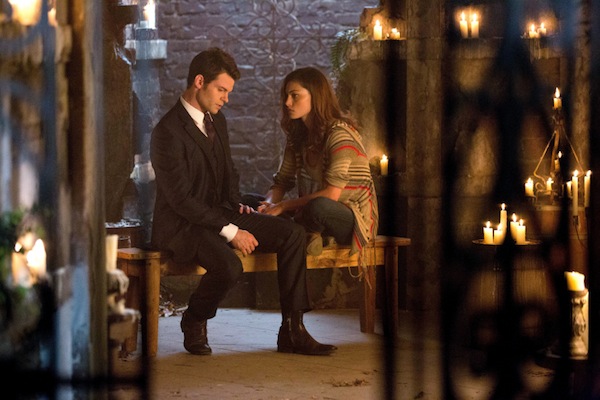 And the two will bond. Doesn't Elijah just look like he's spilling his soul to Hayley right now as she stares transfixed?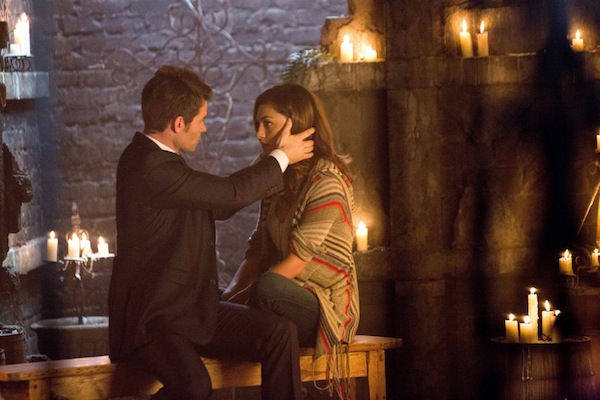 Hmm... maybe they'll do more than just bond. This looks pretty intimate. Elijah does like those snarky girls, after all, as is evident by his relationship with Katherine.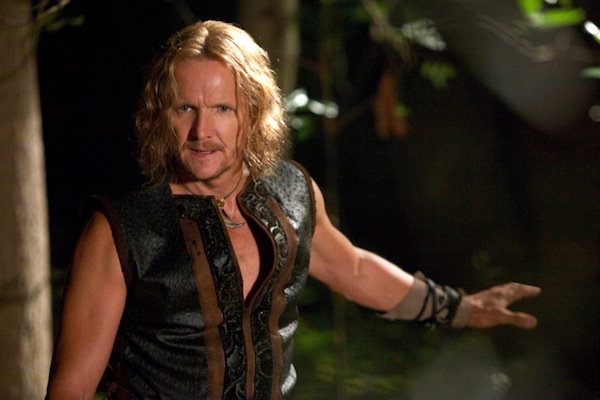 Klaus' daddy dearest, Mikael, returns in a flashback during The Originals.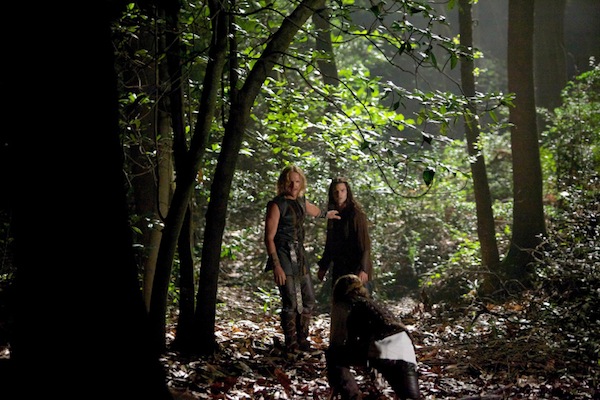 It seems Mikael is holding Elijah back from approaching Klaus. What could Klaus have done to invoke the wrath of his father? Let's be real — it wouldn't take much. Klaus has a really bad case of dad issues.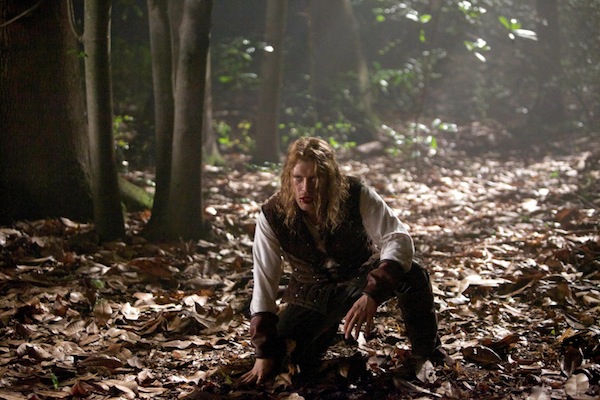 But Klaus is sorry for whatever he's done. Look at him on his knees like that! He doesn't look like he's poised to strike. More like submitting.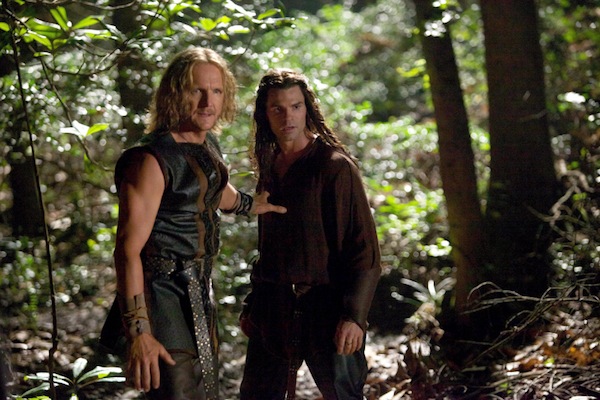 Mikael has really perfected that "stay back" stance with his hand thrown out like that.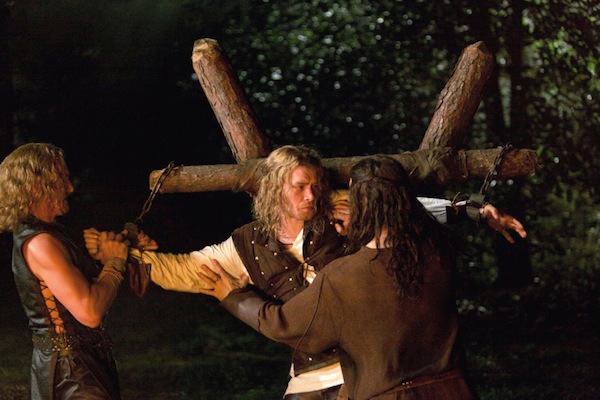 Wow, talk about a pout face. But Elijah and Mikael aren't buying it. It looks like they plan to burn Klaus at the stake. Ouch.
Photo credits: The CW