Famously undead
Like everywhere in the world, Hollywood has its dark corners, mysterious buildings and unexplained phenomenon. Unlike everywhere else in the world, Hollywood's hauntings are a lot more glamorous because some of the ghosts once walked red carpets and graced movie screens. Here are a few of our favorite Hollywood haunts.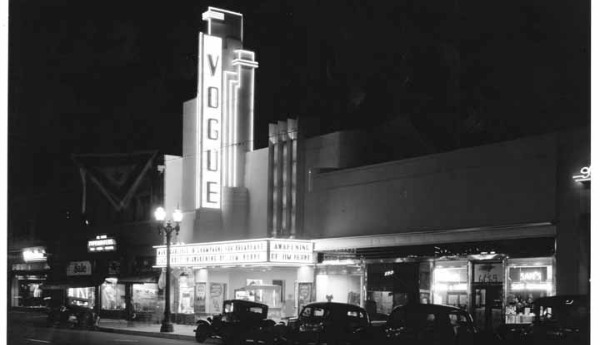 The Vogue Theatre
Younger folks who party at the infamous Supperclub in Los Angeles, known for its live and edgy performances, may not know that their favorite hot spot was once the legendary Vogue Theatre. Built in 1935 with a one-level capacity of 897 seats, this Hollywood Boulevard theater had showings of a different kind. The historic site is supposedly haunted by Fritz, a projectionist who died in the projection booth. Creepier yet, the building sits in the same location where an elementary school burned down more than a century ago. Stories of the school's teacher and several children haunting the theater have been told over the years.
Photo credit: California State Library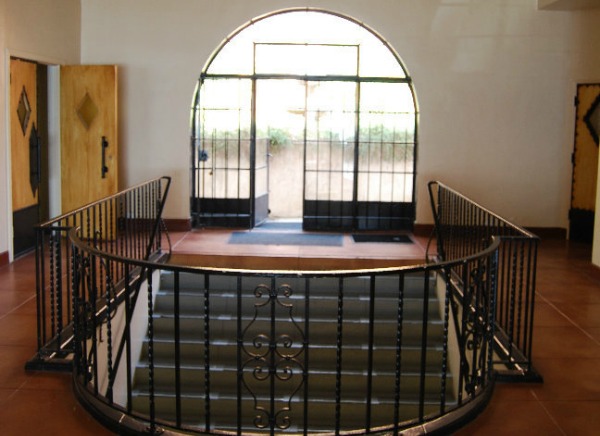 Paulist Productions
On its website, Paulist Productions says it "creates films and television programs that reveal God's presence in the contemporary human experience." Before the folks at Paulist Productions took over 17575 Pacific Coast Highway, the dwelling was a café owned by 1930s comedic actress Thelma Todd. In 1935, Todd died in the garage above the café, in her car, the victim of an accidental suicide. Or was she the victim of a murder, as many suspect, based on the amount of blood that was found at the scene? Employees of Paulist Productions have reported seeing Thelma on the stairs (what is it with ghosts and staircases?).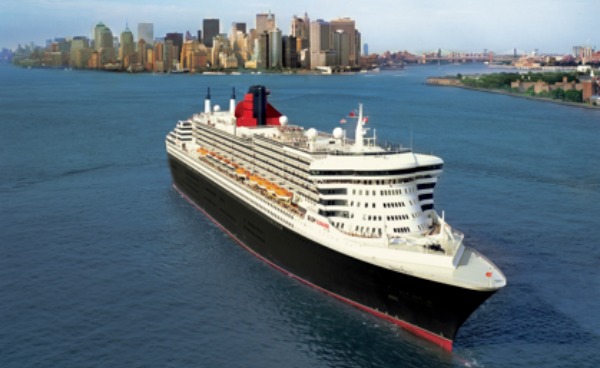 The Queen Mary
The Queen Mary website describes this famous ship in her prime as being "a troopship during WWII and the world's most luxurious and technologically advanced ocean liner." Now she is host to some of Los Angeles' spookiest ghost stories. The queen mother of all ships is so notorious for its undead, that it has tours at night for the morbidly curious. You can explore the boiler room or check out the swimming pool where swimmers have been spotted (even though the pool doesn't have any water in it). Those who don't spook at things that go bump in the night can take a walking tour after dark with a paranormal expert.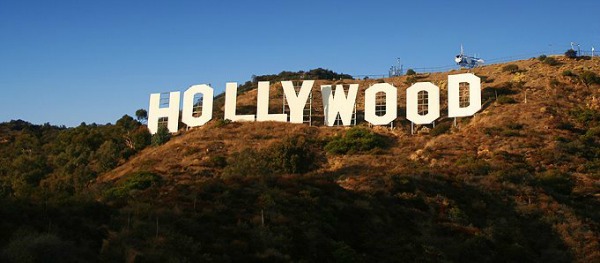 The Hollywood Sign
The famous Hollywood Sign, originally designed as a billboard for a real estate development (and only meant to last 1½ years) is more than 80 years old. And in that 80 years, some freaky stuff has taken place at this legendary landmark. A young teenage starlet, Peg Entwistle, is the sign's most famous paranormal entity. After not getting a part, the young woman left her uncle's home, climbed to the top of the "H" and jumped to her death. Shortly after, a hiker found Entwistle's purse with her suicide note inside. For years, visitors have claimed to see a young woman jumping from the "H."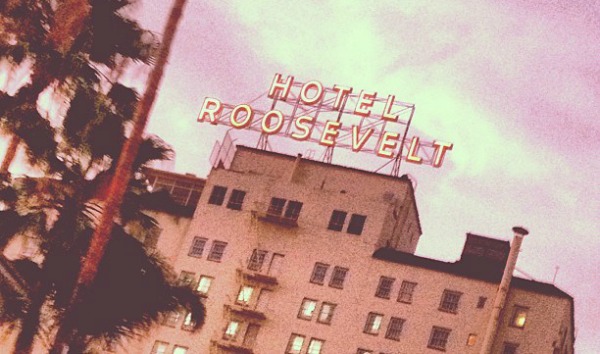 The Roosevelt Hotel
Is there anything more bone-chilling than seeing glamorous celebrities of yore (who died years ago) walking the halls of a famous hotel and rehearsing their lines? Hopefully, we'll never have to know! But patrons of the Hollywood Roosevelt Hotel on Hollywood Boulevard claim to have seen the apparitions of From Here to Eternity actor Montgomery Clift and the iconic Marilyn Monroe. The full-length mirror that was originally part of the décor in Marilyn's poolside suite now sits by the elevator. Guests have reported seeing the blond bombshell in the mirror.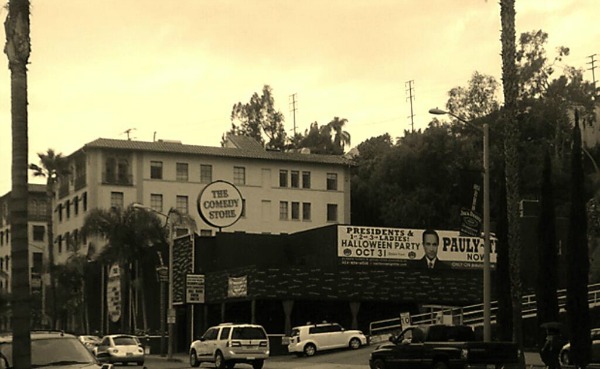 The Comedy Store
The Comedy Store, located at 8433 W. Sunset Boulevard, has hosted comedic celebrities like Jerry Lewis and Lucille Ball, but is perhaps more famous for its ties to the mob. Legend has it that many a movie mobster knocked off "guests" at the venue. There's nothing funny about that! This famous haunt's stories are as colorful as some of the talent that has performed on its notorious stage. Guests report cold spots and tell tales of an angry mob hit man named Gus who was done in, brutally, by his bosses. Employees claim they receive intercom calls from an extension that doesn't exist. If that doesn't freak you out, maybe the ghost of the lady who performed illegal abortions in the original lounge will.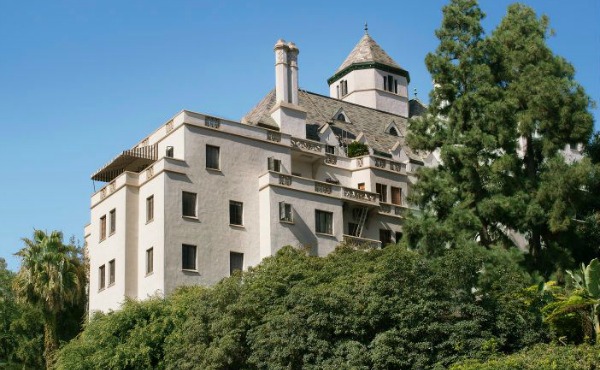 Chateau Marmont
Chateau Marmont, located at 8221 Sunset Boulevard, has played a role in many a Hollywood scandal. Both Britney Spears and Lindsay Lohan have been banned from the Tinseltown landmark. In March 1982, famed SNL cast member John Belushi was found dead of a heroin and cocaine overdose in his Chateau Marmont bungalow. Guests have issued reports of rooms that have been tidied in the middle of the night, party noises coming from rooms where parties are not taking place and mysterious non-human intruders who visit after dark. Room 79 reportedly has so much paranormal activity that even the staff hates going in it. Furniture is mysteriously rearranged, and staff and guests complain of knocking on the door and noises coming from the room when no one is in it.
All other images via social media.