Michelle Chamuel And Nicholas David Move On
What happens after coming close to winning The Voice? Here's a look at what a couple of the contestants have been up to since appearing on the show.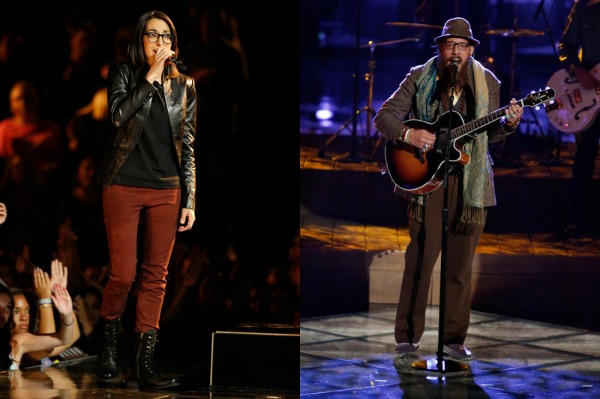 The next season of The Voice premieres on Monday, Sept. 23, but before jumping into the excitement of a new season, it's time to check in with a couple of finalists from seasons past. What happens after you've been a finalist (but not a winner) on The Voice? We caught up with what's new with Michelle Chamuel and Nicholas David.
Michelle Chamuel releasing first album in September
Michelle Chamuel, who got second place on The Voice earlier this spring, announced on Facebook this week that she is releasing her first album on Sept. 10. Chamuel said that the album, titled All I Want, will be entirely self-produced and released under the name The Reverb Junkie (her solo electronic project).
"All voices you hear come from me. All the notes were played by me (though some birds outside and floor creaking make a cameo — if you listen closely)," Chamuel said via a message on her Facebook page.
Chamuel also described the work that went into the album — which sounds like it will be an interesting listen for her fans, as well as for those who've never heard her sing before.
"For this album, I wrote and recorded full songs, then went back and selected my favorite parts — significant words/notes/syllables/etc — and left only those parts. I got to use my voice as an instrument and play with the different sounds it can make," Chamuel revealed.
Nicholas David is touring and already working on his next project
Chamuel isn't the only one who's been busy since The Voice. Ever since coming in third place in the show's third season, Nicholas David has been rocking and rolling. He's been touring steadily, has released his own EP and has even gone back to the famous stage for an encore performance on the show.
David spoke to Starpulse about everything he's been up to since he first caught the country's attention on The Voice. Currently, he's starting to tour with his band, The Feelin, in Los Angeles.
"I'm super-excited to be back, back in California, back in L.A., back in Hollywood," he said. "But it's fun to be back with my band. This is a dream come true not only for myself but for a lot of them too."
The musician doesn't plan on stopping anytime soon and is already working on his next project.
"I'm already kind of on to the next music project. I love recording and I love that process and I love creating. I like to say the tunes, they're born and then they age," he said. "We're actually doing some recording with the band while the band's out in Hollywood. Recording some new material and getting that ready to go for the new record. We're working up some stuff for September, but it's not solidified yet."
Are you planning to pick up any albums from past contestants on The Voice?
Images courtesy of NBC
More from The Voice
Christina Aguilera flaunts her fit figure
PHOTOS: Do Victoria's Secret models have better love lives?
Music review: Cassadee Pope "Wasting All These Tears"