Laugh To Keep From Crying, Right?
In what could possibly have truly been the most shocking episode in The Bachelorette's history, poor Des fell to pieces after being dumped in the first half of the finale. Sad, yes, but there's always a silver lining. In this case? The witty Twitter banter that followed!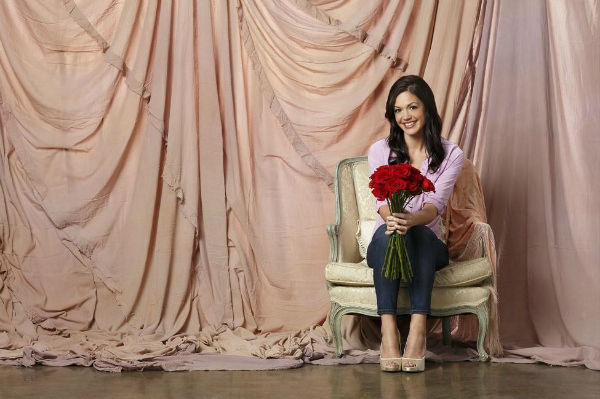 Can I call in sick for not watching the Bachelorette last night and therefore wanting to avoid anyone who might ruin it for me?

— Women's Humor (@WomensHumor) July 30, 2013
We have so been there! Live tweeting and water-cooler conversation should be kept at a minimum until we've spent some quality time with our DVR.
The Bachelorette is the only game show where there are no winners. Especially the audience.

— Matt Mira (@MattMira) July 30, 2013
We're sure more than a few fans disagree... except in regard to last night's sob-fest. I think we can all agree that hysterical crying — on Desiree's part and ours, at home alone yelling at the TV — isn't a winning look for anyone. The only winner here? Desiree's immoveable mascara!
Tonight on The Bachelorette watched hunky guy weep and hug the girl he said he didn't love.He so understood the pain of living without him.

— Merrill Markoe (@Merrillmarkoe) July 30, 2013
It must be hard to be so smokin' hot and constantly be saddled with the guilt of knowing you leave a trail of broken hearts behind wherever you go. That bod should come with a warning from the Surgeon General. #hotguyproblems #fosho
I'm totally not watching The Bachelorette right now. I'm def eating red meat, drinking beer & growing chest hairs pic.twitter.com/oLTc3WQuzy

— Chris Law (@ChrisLaw) July 30, 2013
And we're totally not laughing at you right now. Just like we totally weren't moisturizing our cuticles, ripping those comically cruel blackhead-removing strips off our noses, and sobbing like babies (from the strips, natch!) while we watched last night.
If The Bachelorette has taught me anything, it's that even flat abs won't stop heartbreak.

— Jessica Ford (@TheRealJessFord) July 30, 2013
I mean, sheesh... Des worked so hard to look that good in a bikini and still wound up brokenhearted and pining over a hot dude like the rest of us. Repeat after me: spoon, chocolate-chip cookie dough. Now that's true love.
"The Bachelorette" should really be called "Poems & Helicopters!"

— Mike DiCenzo (@mikedicenzo) July 30, 2013
Totes! Kind of has the same ring as Will Ferrell and John C. Reilly's Stepbrothers masterpiece, "Boats N' Hoes." Not that we're saying that would work too... because that would be inappropriate, right?
I want to be the Bachelorette, but like for cats. Which cat is the right cat for me? How will I know? Will we get meowried at the end?

— Lauren O'Neil (@laurenonizzle) July 30, 2013
Meowried... get it? Hah, we're still laughing over that one. And also thinking this chick could quite possibly be a good ol'-fashioned crazy cat lady.
Chris has the biceps of a 15 year old chess champion #thebachelorette

— One Chicklette (@1chicklette) July 30, 2013
Ouch! Nerdy, pubescent biceps aside, we still think he's pretty foxy. Wait, does that make us sound all Mary Kay Letourneau?
Working for #TheBachelorette is like working for the kingdom of Zamunda: you get to travel and decorate the world with rose petals.

— Andrea Lavinthal (@andilavs) July 30, 2013
Hmm, now that we think about it, the show also has lots of bad hair, a fast-tracked search for true love and a healthy appreciation for hot tubs. Throw in a little Eddie Murphy or James Earl Jones voice-over action and you're basically watching Coming to America. Wait, does that make Chris Harrison the Arsenio Hall here?
I really think television would have something if only they would combine The Bachelorette with Shark Week. cc: @chrissolari @joerexrode

— David Harns (@dharns) July 30, 2013
Now here's a guy who's on to something! Shark Week is coming up, after all. Ooh, or how about Chum(p)s in the Water: Sharknado Hits The Bachelorette? There's a concept I can get behind!
More on The Bachelorette
Natalie Getz recaps The Bachelorette: Will Brooks show up next week?
Exclusive: Natalie Getz's take on The Bachelorette: Men Tell All
The Bachelorette finale predictions: Why is Des crying?
Image courtesy of ABC