The World's Gift
To Will And Kate
We're so thrilled Prince Will and Kate Middleton finally had their baby, partially so we can stop waiting for it with bated breath. And what better way to pass the time than with a little humor? Here are our 25 favorite memes (and one GIF!) created in anticipation of the royal bundle of joy.
(page 6 of 6)
He's here... now what?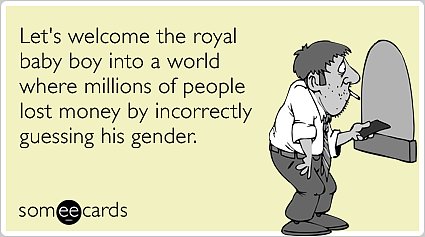 Hey, it's our money and we'll spend it (i.e. blow it) how we want, ya hear? If that means starting an office pool about whether the royal baby will be cloaked in pink or blue, well, so be it.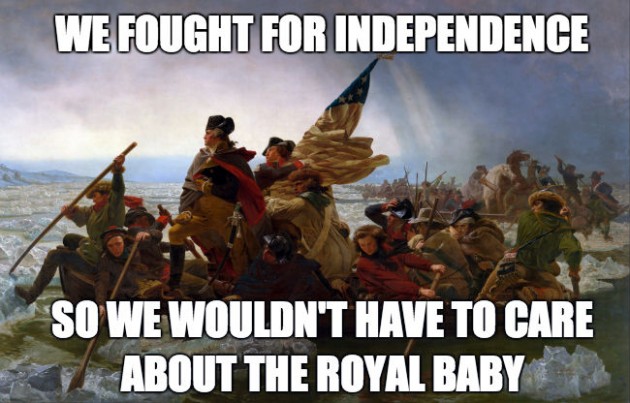 Yeah, yeah. That sure didn't stop pretty much the entire free world from waking up at ungodly hours to watch the royal couple get married either. We love our Brits enough to buy commemorative china with their royally wedded heads on it. Wait, do you think they'll put out a royal baby set soon?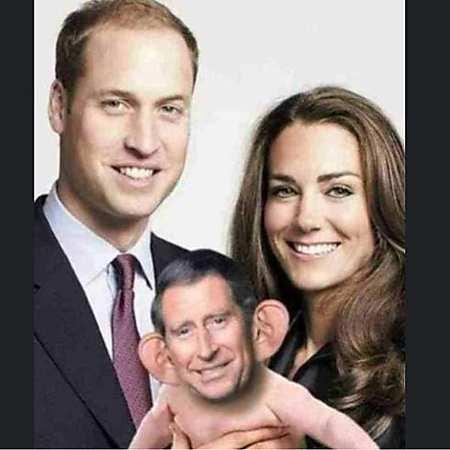 If there's any truth to this obscenely funny meme, we're positive Prince Charles is pumped up to have a grandson who's his spitting image. Of course, he'd probably be the only one pumped up about that likeness.
Then again, the Queen clearly looks thrilled about it. Bring on more heirs! Hear, hear!
More on the royal baby
Will & Kate debut the royal baby
Kate Middleton gives birth to the royal baby
Baby names Kate Middleton is sure to love