The World's Gift
To Will And Kate
We're so thrilled Prince Will and Kate Middleton finally had their baby, partially so we can stop waiting for it with bated breath. And what better way to pass the time than with a little humor? Here are our 25 favorite memes (and one GIF!) created in anticipation of the royal bundle of joy.
(page 5 of 6)
The royal baby flexes his royal highness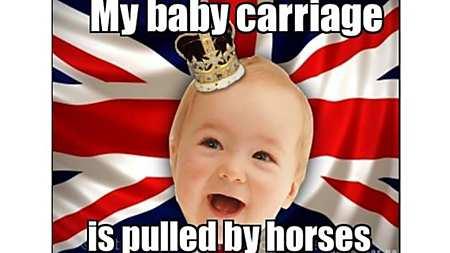 Silly celebrities! You thought your pricey Bugabooos and ultra glam prams were kind of a big deal. Well, move over, 'cause this kid will be carted around by actual horsepower. Royal diva in the works!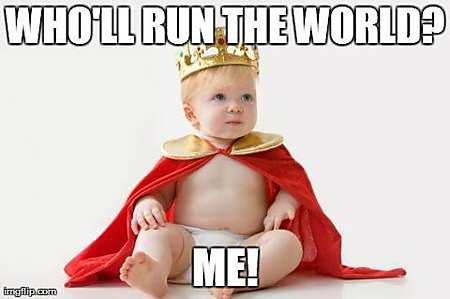 Funny? Yes. True? Also yes... in more ways than one. I mean, let's be honest. Sure, the royal baby is third in line to the throne — but, until then, all he's gotta do is bat his lashes or pull out the fake tears and the entire world will be cowering to cater to his every whim. It's like the universal law of baby-dom.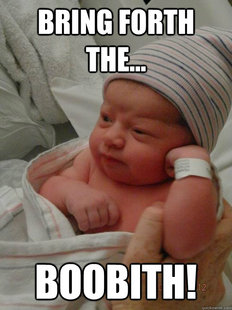 Despite all of our best guesses about what the royal baby will one day be like, this meme makes light of a comical truth: for the next six months or so, this is pretty much all his royal cuteness will be thinking.
Up next: More royally funny memes about the royal baby >>