The World's Gift
To Will And Kate
We're so thrilled Prince Will and Kate Middleton finally had their baby, partially so we can stop waiting for it with bated breath. And what better way to pass the time than with a little humor? Here are our 25 favorite memes (and one GIF!) created in anticipation of the royal bundle of joy.
(page 4 of 6)
Will and Kate try diva on for size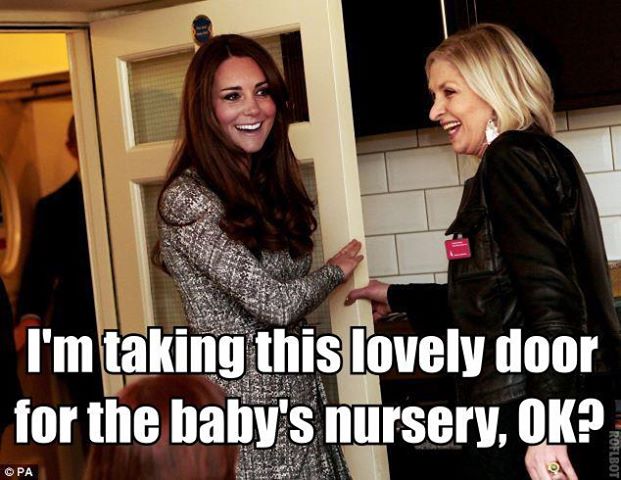 By all accounts, Kate is a sweet, totally down-to-Earth kind of gal. We love how her being a diva in this meme still means asking nicely and tossing in the word lovely.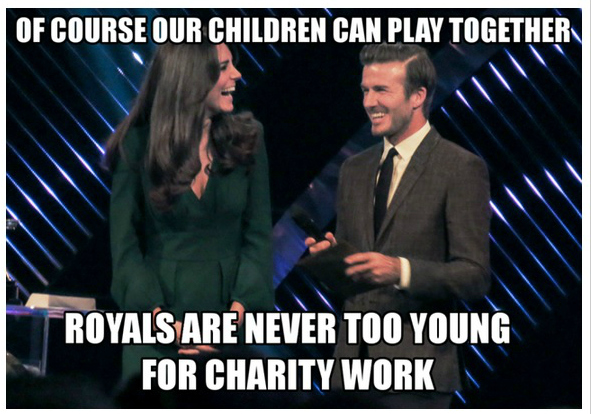 She might not actually say it, but it's not like she wasn't thinking it. Oh, wait.... maybe that was us.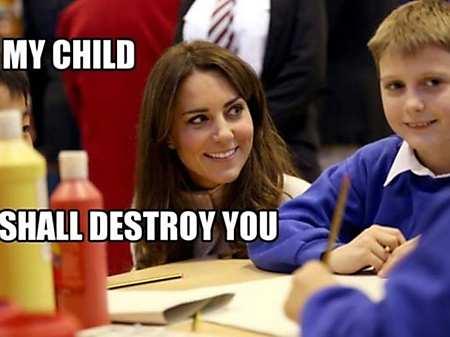 Hmm... she is giving that kid the stink eye. Can we say that about the future queen? It may be the stink eye, but it's the most regal one we've ever seen. Better?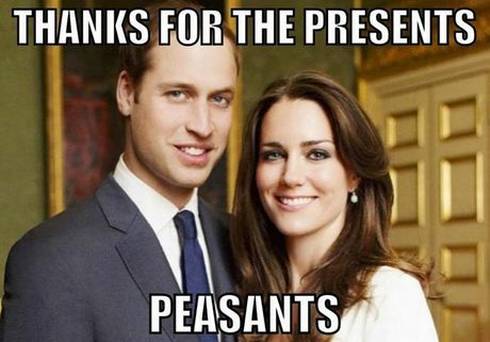 Ha, ha! While we can't ever imagine these guys saying something so elitist and snobby, we wouldn't blame them if they did. If the royal shoe was on the other foot, we totally would.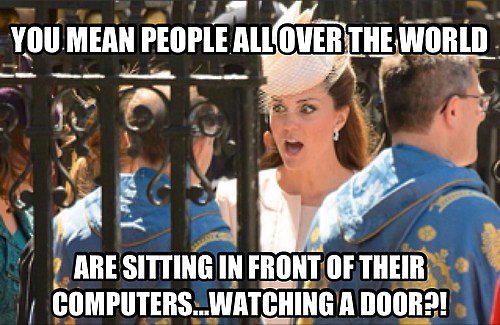 Our sentiments exactly, Kate. Even when we were the ones doing it.
Up next: More royally funny memes about the royal baby >>