The World's Gift
To Will And Kate
We're so thrilled Prince Will and Kate Middleton finally had their baby, partially so we can stop waiting for it with bated breath. And what better way to pass the time than with a little humor? Here are our 25 favorite memes (and one GIF!) created in anticipation of the royal bundle of joy.
(page 3 of 6)
The corporate world joins in the fun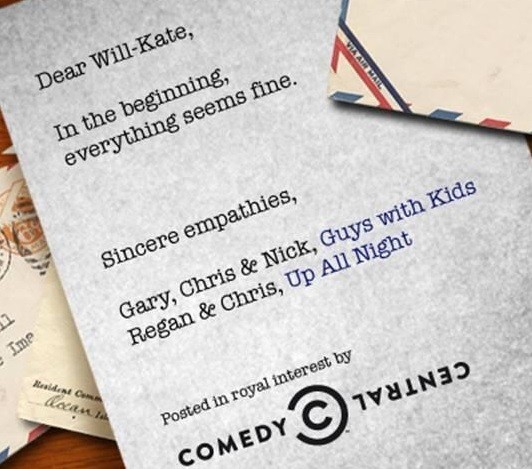 Technically, this note wishing the new parents "sincere empathies," is signed
by Gary, Chris and Nick from Guys with Kids and Regan and Chris from Up All Night,
but it pretty much sums up what every already experienced mother is thinking.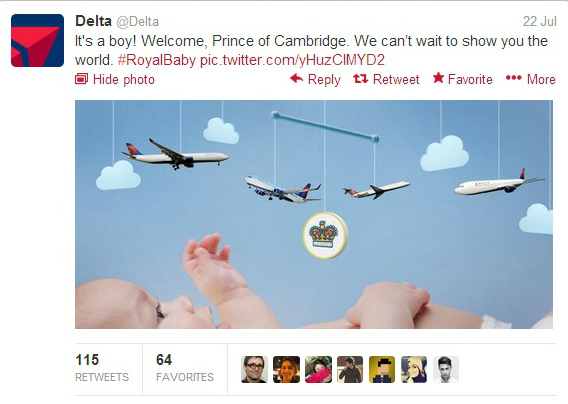 Delta hit Twitter with a cute little Delta plane mobile pic to welcome the Prince of Cambridge into the world... although something tells us this kid already has his own private jets in waiting.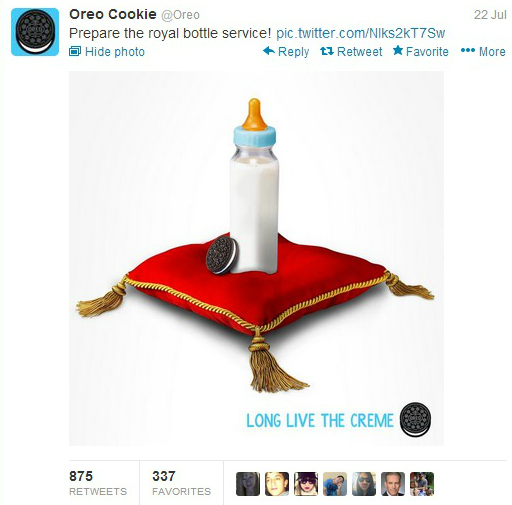 Hey, if this is what royal bottle service is like, sign us up! Oreo's cheeky tweet got a lot of attention, and rightly so. Long live the creme? Seriously, that was a stroke of royal genius.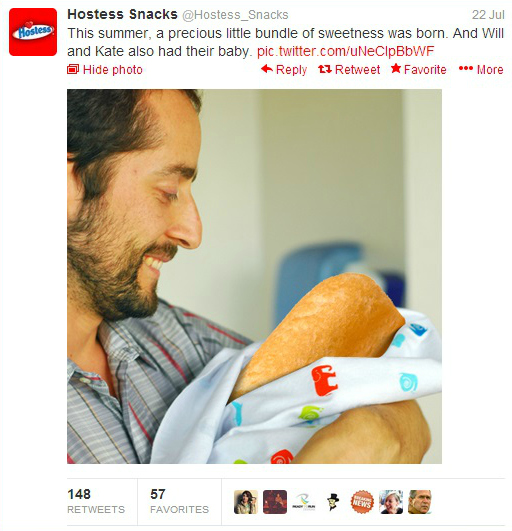 We like how Hostess flipped the script in their tweet — announcing the birth of their sweet treat first. Is it terribly wrong that, even swaddled like a baby, we still want to eat this tasty snack cake?
Up next: More royally funny memes about the royal baby >>