(page 2 of 2)
1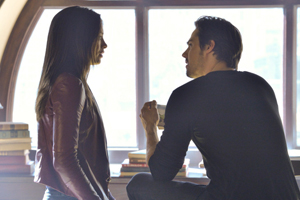 Beauty and the Beast Thursday, July 18
Five words: Jay Ryan and Kristin Kreuk. These two were adorable during the first season of Beauty and the Beast and the show quickly became one of our favorites. We can't wait to see them in person and test out that onscreen chemistry. Most important: What can we expect from Season 2?
2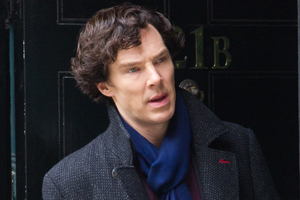 Sherlock
Thursday, July 18
We'll be there, but we might be a little disappointed. As far as Sherlocks are concerned, Benedict Cumberbatch definitely has a slight edge over Elementary's Jonny Lee Miller. Sadly, neither Cumberbatch nor Martin Freeman (Watson) are scheduled to appear at the panel. Since we've waited so long for this next season, though, we've just got to get some new info.
3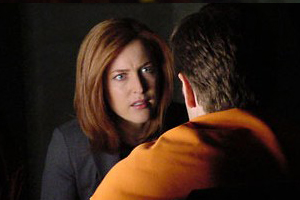 The X-Files
Thursday, July 18
What's that? Yes, the show has been off the air for ages now. But it's the 20th anniversary! The X-Files had a massive following and they're honoring their fans by gathering together for one seriously big and bada** panel. Gillian Anderson, David Duchovny, Chris Carter, David Amann, Vince Gilligan, Howard Gordon, Darin Morgan, Glen Morgan, John Shiban and Jim Wong will attend.
4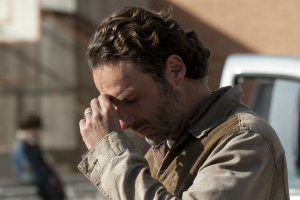 The Walking Dead
Friday, July 19
Ev.er.y.one. is coming! All the actors will be there: Andrew Lincoln, Norman Reedus, Steven Yeun, Lauren Cohan, Danai Gurira, David Morrissey, Chad Coleman and Scott Wilson. Plus: Scott Gimple, Gale Anne Hurd, Robert Kirkman, Dave Alpert and Greg Nicotero. What more do you need? (Answer: Fake blood.)
5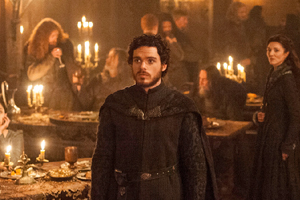 Game of Thrones
Friday, July 19
Admittedly, we're a little bummed that it's too early for any real spoilers. But just like Walking Dead, HBO is rolling out the vast majority of the main cast for the Game of Thrones panel. John Bradley, Emilia Clarke, Nikolaj Coster-Waldau, Peter Dinklage, Michelle Fairley, Kit Harington, Rose Leslie, and Richard Madden will all be on tap. This will (probably) be your last time to see Fairley and Madden. Get in it.
6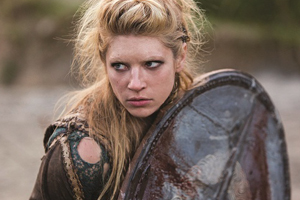 Vikings
Friday, July 19
Vikings took us by storm. (Sadly, not literally.) We fell in love with Gustaf Skarsgard's Floki and Travis Fimmel's Ragnar. How could we not? Since both Fimmel and Skarsgard (as well as Katheryn Winnick, Clive Standen, George Blagden, Jessalyn Gilsig, Michael Hirst and Dirk Hoogstra) will be there, so will we! If you haven't watched Vikings yet, you've got less than a week to do so. Never fear: It's a short season.
7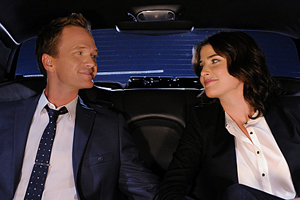 How I Met Your Mother Saturday, July 20
Josh Radnor, Cobie Smulders, Jason Segel, Neil Patrick Harris and Alyson Hannigan will all be on hand for the panel right before their very last season. Will we catch any spoilers? Who knows. But we're hoping for tears... and an appearance from our mother.
8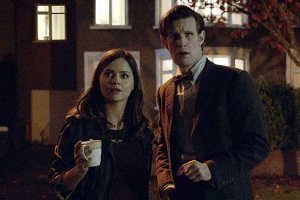 Doctor Who
Sunday, July 21
Speaking of lasts: Since Matt Smith recently announced that the Christmas episode will be his final appearance on Doctor Who, this will also (probably) be Smith's final appearance at Comic-Con. We also can't wait to see Jenna-Louise Coleman in action and to maybe (just maybe) get a sneak peek at what's to come.
Phew! That's a lot to get through. And to think: That's just a drop in the bucket.
Photo credits: CW, ABC, ABC, CW, CW, Hartswood Films, 20th Century Fox, AMC, HBO, Take 5 Productions, CBS, BBC