We're already absolutely obsessed with these four new shows. Each series will launch at Comic-Con and we can't wait for the previews and the panels.
1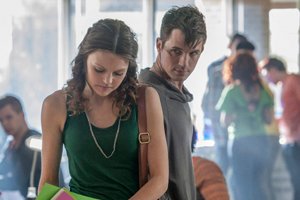 Star-Crossed
Thursday, July 18
Star-Crossed looks off the heezy. What's not to love about an alien/human love story? The gist: Ten years ago a spaceship crash-landed on earth. One little girl tried hard to hide one little alien boy. But she failed. Now she's in high school and (much to the community's annoyance), the government is integrating the aliens into her school. How will things turn out? Obviously, they'll fall in love! Hopefully, they won't end with the same fate as Romeo and Juliet.
2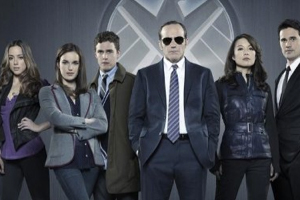 Agents of S.H.I.E.L.D.
Friday, July 19
If you were crushed to see Agent Coulson's life end during The Avengers, you're going to love S.H.I.E.L.D. That's right: Coulson is baaaaack. The show will follow Coulson (Clark Gregg) and his agents of the Strategic Homeland Intervention, Enforcement and Logistics Division as they work together to complete missions. The one downside: No Cobie Smulders. Yet. But maybe after How I Met Your Mother ends next year?
3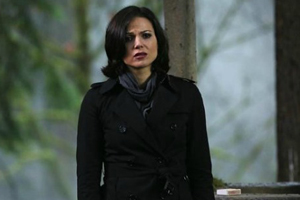 Once Upon a Time
in Wonderland
Saturday, July 20
Yessssss. If you're obsessed with the original Once Upon a Time, you'll be happy to know it now has a spin-off. Follow Alice as she wanders her way around Wonderland guided by the White Rabbit. The fluffy hare has always been a favorite of Wonderland fans, but he's about to get even better. For Once Upon a Time in Wonderland, he'll be voiced by the magnificently hysterical John Lithgow. Uh, win?
4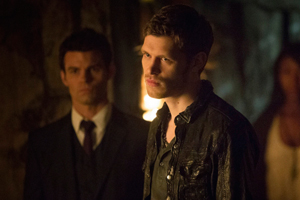 The Originals
Saturday, July 20
Some of us have been waiting for this for months. And, in case you missed the memo, it's a spin-off of The Vampire Diaries. Follow Klaus and his gang as they head down to N'awlins to start anew. One problem: Klaus' protege Marcel is in charge of all of New Orleans. If he wants to survive in the Crescent City, he's going to need to take out Marcel.
Up next: New shows are great, but we also love tons of shows that are already on the air. These panels also ought to be pretty awesome! >>