Jana Kramer Gets To The Heart Of The Country
SheKnows gives you an exclusive sneak peek at Jana Kramer singing "The First and Last Time" from her upcoming film, Heart of the Country.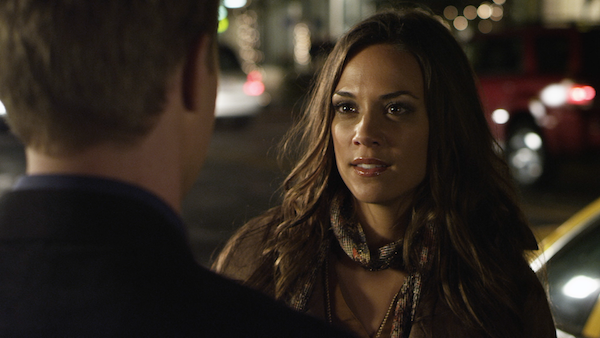 Jana Kramer is on the move.
She has been moving on up the country charts, moving her relationship along with fiancé Brantley Gilbert and is now moving from TV to movies.
And SheKnows is giving you an exclusive sneak peek of her upcoming film, Heart of the Country, featuring her new song, "The First and Last Time."
Shot in Wilmington, N.C., Heart of the Country follows country singer Faith Carraday (Kramer), who moves to New York City to make her fame and fortune. Instead, she finds love with Wall Street financier Luke. When Luke is jailed for fraud, Faith returns home to North Carolina and her father (Gerald McRaney) and the cute-looking guy-turned-doctor she left behind.
In an interview with Country Weekly, Jana explained, "[Faith's] relationship with her father was kind of strained, so it's kind of a father-daughter story. Through that she kind of finds her voice. It's a small movie but I was passionate about it."
While Heart of the Country is Jana's first starring role, she's no stranger to TV audiences. Most known for her role as Alex Dupre on One Tree Hill, Kramer also appeared on Friday Night Lights, 90210 and Entourage.
But lately, she's been concentrating on her country music career. After releasing her self-titled album last year, Jana and her smash hit "Why Ya Wanna" were nominated for numerous country music awards, and she won the ACM Award for New Female Vocalist of the Year.
Coming up next, Jana is packing her bags and heading out on Blake Shelton's Ten Times Crazier Tour — all while planning her upcoming wedding.
What I want to know is: Who does she end up with — the cutie Wall Street jailbird or the hottie small-town doctor? We'll have to wait to see when Heart of the Country is released later this year.
In the meantime, check out this exclusive clip of Jana Kramer's new song, "The First and Last Time," and let us know what you think in the comments below.
Photo courtesy of Twentieth Century Fox Home Entertainment