Not too long ago, I saw a random tabloid make mention of a possible tryst between Miley Cyrus and Justin Bieber. Sure, it could be happening, but just because the two hang out doesn't mean they're hanging out naked (does it?!).
While I quickly skimmed through the article, I saw that it said that Selena Gomez was "heartbroken" over this budding romance. Automatically, rather than believe the gossip, I remembered that both Gomez and Cyrus had been pure and precious Disney stars not too long ago. And now here we are, with both having transformed into sexpots on different ends of the spectrum. One is a twerking, (weed) smoking, mohawk-donning vixen, and the other is a bikini-clad, legs-for-days, sultry-yet-sweet idol.
Miley Cyrus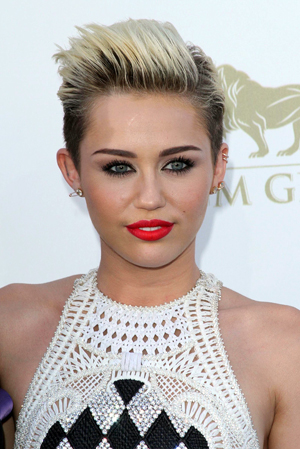 It seems like just yesterday this little girl with a powerful voice would switch into a blond wig on her show to showcase an alter ego. Now, she has said goodbye to her softer Dr. Jekyll side and emerged as funky "Miss" Hyde. She's a resident smoker, almost as proud as fellow gyrater Rihanna. When it comes to love, she's rumored to still be engaged to Australian hunk Liam Hemsworth, although we haven't heard much on that issue. She's acted in several movies, though the most recent bombed at the box office (LOL with Demi Moore). She's collaborated with Snoop Dogg and has been in the limelight for her viral "twerking" video. She's no stranger to pushing the limits and, as such, we've seen her music take on a life of its own. Singles like the ballad "When I Look at You" and pop songs like "Party in the U.S.A." and "We Can't Stop" all have their own styles. Although she started off as a pop star, her sound is becoming edgier and might soon veer into more urban territory. I also get the feeling Cyrus is now less about making hits and pleasing the masses and more about settling into an attitude where she does what she wants, when she wants.
Selena Gomez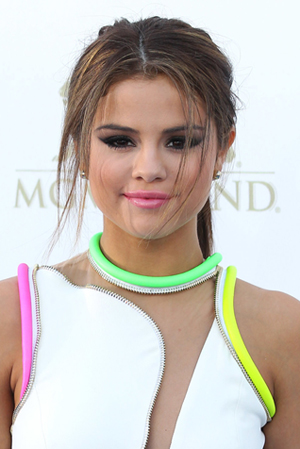 The spunky, witty Alex Russo on Wizards of Waverly Place has taken a backseat to the purring prowess of the now-graduated Disney star. Starring in the controversial Spring Breakers movie, she threw her old image to the dogs and allowed the media to have a frenzy with her sexier image (when they aren't suffocating her about her on-again, off-again relationship with Justin Bieber). Although she was hardly the most scandalous character in the movie, her new image as a musician has also transformed. She is no longer the sweet gumdrop girl who sang "Love You Like a Love Song". She brought the house down with the undeniable hit "Come & Get It" which has a whole new level of appeal. Laden with suggestion, her recent hit blew the socks off critics and had her skyrocketing to the top of the charts. Although previously far more well-known for her acting abilities, she's showing increasingly more promise on the vocal side of things. Gomez has plenty of appeal to both her younger fans, who admire the underlying innocence she still manages to possess, and to her older fans, who can certainly appreciate her sexy pop sound and gorgeous looks.
Tell us
What do you think, readers? Which ex-Disney star has risen to the top? Each has their respective strengths but still clearly has time and room to grow. While they settle into who they are, how about you settle in on a decision and pick your favorite!


Photo credits: FayesVision/WENN.com, Judy Eddy/WENN.com