1
The Rachel haircut: Rachel, Friends
You could make the argument that "the Rachel" was tried by practically every woman at one time during the '90s, and you'd probably be right. But there's a solid reason for that. It's incredibly cute and looks good on everyone. Seriously. Did you have one "friend" who rocked a Rachel badly? No. It's not like the Victoria Beckham bob, which is long in the front and short in the back and looks good on a very select few. And by select few, we mean Victoria Beckham.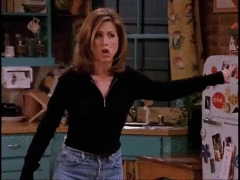 2
Big apartment kitchens: Mad About You
This kitchen was envied by women everywhere, whether they were in a home or apartment. With all its amazing shelving and counter space, this was not your average kitchen. It was interesting that Paul and Jamie's dining room and living room were a fright, with TVs everywhere and a bike parked in the living room, but their kitchen was to die for.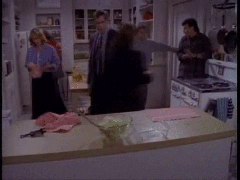 3
Chaotic hairstyles: Phoebe, Friends
How much did you love Phoebe's spastic hairstyles? They had almost an Asian flare to them, with pieces of hair sticking out in every direction and hair accessories that were uniquely Phoebe. Where did that trend go? We want it back — spiky, rolled up pigtails, ponytails wrapped up with hair shooting in every direction — all of it.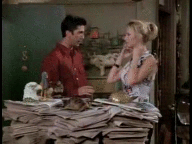 4
Neighbors who stay behind fences: Home Improvement
At least once in your life, your neighbor-luck is going to run out and you're going to get stuck living next to someone who drives you out of your skull. That is what we loved about Wilson. He spoke mostly when spoken to, hid behind a fence (no popping in right when dinner's hitting the table) and rendered sound, helpful and (here's the most important part) solicited advice. We want Wilson-esque neighbors back. And if we can't have neighbors who stay behind a fence, we want…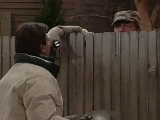 5
Hilarious neighbors: Kramer, Seinfeld
Seinfeld's Kramer was the next-door neighbor whom you really wanted to not like, but that was impossible. The guy never knocked, but you were always happy to see him. He ate all your food, but you didn't care. He lost your keys, but you knew he would when you gave them to him. You let him get away with poor neighbor behavior because, in his own special way, he was hilarious and he made your day just by being in it. Or in your refrigerator.